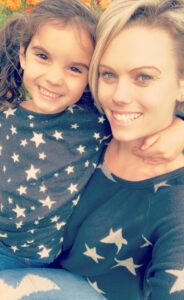 When I graduated high school in 2000, I had no desire to go to college. In the back of my mind, I knew I should go, but I was always afraid of sinking, so I never swam. I worked in the health care field but wasn't going anywhere without a college degree. I worked for corporations and climbed the ladder but was never going to be able to reach the top without a college degree.
A successful college experience is different for each student. We can all agree that college is an experience that helps shape us into who we are today with the positive influences from our professors, mentors, and peers. It has helped develop the framework for a successful future career.
Mount Wachusett Community College has taught me that I am capable of succeeding… and that I will because my success is entirely dependent on me. Succeeding in life is a desire shared by many, yet success means something different to every one of us. The road to success is filled with ups and downs, and it is during these times, we look for inspiration and guidance.
I enrolled at MWCC when I was nearly forty years old. When the realization of this set in, that I was 40 and a wife, working two full-time jobs, and about to start college classes, I panicked. I called admissions and inquired about dropping my classes. I doubted myself. I wasn't sure I could handle it. I mean, let's face it, I hadn't been in a school setting for over 20 years, and I was about to make on one of my biggest endeavors.
The CCAMPIS (Child Care Access Means Parents in School) Program is one of the biggest reasons I made it to graduation. CCAMPIS changed everything for me. The advisor, Ann Reynolds, went above and beyond to talk me through what fears and doubts I may have had. She explained that I was not the only student that felt this way, and I certainly was not the only student parent feeling overwhelmed about the next step either.
CCAMPIS and the amazing professors here at Mount Wachusett Community College are a big reason why I have succeeded. I owe immense gratitude to all who helped not only myself but so many others to find that extra confidence and push to continue our dreams.
Today, we are the generation who have learned what the definition of synchronous, asynchronous, and hybrid are. Instead of sitting in a classroom, we have sat behind our computers with no physical interaction with our classmates or professors. We have had to learn how to complete our assignments on time and upload them onto Blackboard instead of handing them in. Time management, self-direction, and self-motivation are things that without mastering, we would not be here graduating.
Life is a journey, and we do not stop growing once we receive our diplomas. Life is about taking advantage of new possibilities to gain new talents that we will use for the rest of our lives.
For the Class of 2022, this is a significant milestone in our lives for so many reasons, and it deserves to be acknowledged as such. It is not only a personal achievement but also a source of pride. To get to this point, we all put in a lot of effort, and it paid off. A college diploma is a valuable asset in today's society, opening numerous doors of opportunity.