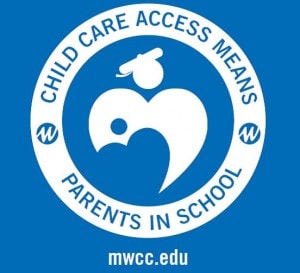 Child Care Access Means Parents In School (CCAMPIS)
Our Mission: To promote and support student/parent achievement in order to reach academic success while attending MWCC.
What is the CCAMPIS Program?
The CCAMPIS Program (Child Care Access Means Parents In School) at Mount Wachusett Community College is a federally funded program that provides child care and Before & After School subsidies to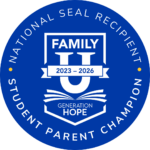 qualified students who are enrolled part-time or full-time at any of the four MWCC campuses (Gardner, Leominster, and Fitchburg) To qualify, students must be Pell Grant eligible. The CCAMPIS subsidy is determined by the students EFC (expected family contribution) and can be in the amount of 60%, 40% or 20% of their monthly child care costs.
Requirements for Participation in CCAMPIS
Participating CCAMPIS students must enroll their child/ren with a pre-approved child care provider, or one of the many public schools before & after programs. It is a requirement of our grant that the child care provider, home or facility, must have a current license and either their CDA (Child Development Associate) accreditation or a national accreditation such as NAEYC (National Association for the Education of Young Children).
While involved in the CCAMPIS program, students must:
Meet regularly with the CCAMPIS advisor
Attend two or more CCAMPIS workshops during an academic year
Volunteer at their chosen child care for 1+ hours per academic year
Remain in good academic standing with MWCC
Strive for a GPA of 3.0 (2.0 GPA or higher will be considered for the program)
Remain in good standing with chosen child care provider or before & after school program provider; ensuring all financial responsibility is always met
Remain in good judicial standing with MWCC
Any eligible CCAMPIS student whose child is at least 2.9 years old, has the option for their child to attend the Garrison Center, on our Gardner Campus.
The Garrison Center for Early Childhood Education
Making Opportunity Count, Inc. (MOC) Child Care and Head Start Services offers an on-site preschool program available to MWCC students, faculty, staff, and community members for children ages 2.9 years old to 5 years old.
The MWCC site is licensed by the Office of Child Care Services and is accredited by the National Association for the Education of Young Children (NAEYC).
Assistance with child care costs is available for those qualifying for vouchers, contracted slots, and/or CCAMPIS (Child Care Access Means Parents in School) subsidies. Head Start is a free program for families meeting income guidelines.
Child Care and Before & After School Programs
CCAMPIS Students are required to select the child care or program of their choice that will work best for their family's needs. Need help choosing? Check our our Steps to Choosing a Childcare Provider guide, it includes a handy checklist to print and use during provider visits.
All participating CCAMPIS child care providers must have the following:
NOTE: Public School's Before & After Programs are exempt from providing accreditation and/or licenses.
---
Student Parent Resources
Rights for Pregnant and Parenting Students
Did you know that Title IX applies to pregnant and parenting university students?  Here are key facts about Title IX as it applies to pregnancy, childbirth and related conditions. Learn more, download the Title IX Pregnant & Parenting Brochure and visit The Pregnant Scholar website.  Rights for Pregnant and Parenting Students
Parent Support Group (PSG)
Mission: We, the Parent Support Group, are committed to supporting our fellow students throughout their academic journey at MWCC. We acknowledge that being a parent is both rewarding and challenging, and being a student parent, is an even greater test. In our club we work together to assist you and our community at large.
The Parent Support Group is a club open to all MWCC students, but especially students who are parents. The club meets regularly both in person and virtually. We host two main events each year; the annual Toy Drive/Fair, and the Dress for Success Event. To request to join the club or to get more information, please visit InvolveMOUNT.
Family Resource Center (FRC) – A place for Student Parents to gather and study
The Family Resource Center is located in room H360 on the third floor of the Gardner campus. This room is designed for student parents to gather with or without their children. The room has a designated study space with computers, an area to relax and meet peers, and a place for children to play. Children must be supervised by the student parent or a responsible fellow student at all times.
Child Watch
The Family Resource Center is also home to our "Child Watch" program. Child Watch is a supervised place where registered and eligible students can safely leave their child(ren) with our work study staff for 2- 3 hours, while they attend class, study, meet with their advisor, or receive tutoring. The student-parent must remain on campus and accessible via cell phone while their child is in the Child Watch at all times, and return to the Child Watch if they are needed. Eligible student-parents can register through the CCAMPIS Office areynolds1@mwcc.mass.edu for this service that is offered at limited times throughout semesters.
Lactation Room
MWCC recognizes the importance and benefits of breastfeeding student parents and their infants. The lactation room is located in H363 on the third floor of the Gardner campus opposite the Family Resource Center. This room is available to any MWCC affiliated nursing parent, student, faculty, staff, visitor, and breastfeeding spouse/partner.
To obtain a key for this room, please see Student Services Room H128 or, after 4pm, contact Campus Police, room H062.
Childcare Contacts
MOC Child Care and Head Start Services
(Information on the Garrison Center for Early Childhood Education)
978-343-0185
Garrison Center Hours
M–F: 7:30AM–5PM
CCAMPIS
Ann Reynolds
Room H121 (Gardner campus)
978-630-9190
areynolds1@mwcc.mass.edu