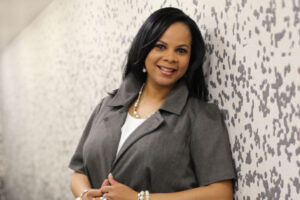 Join us for  "Leadership is Not a Title, It's an Action" from award-winning speaker Erika Gilchrist on October 26, 2020.
Gilchrist, a 20 year veteran of the speaking circuit, is the author of over a dozen books, creator of the WTF – Women Thriving Fearlessly! Brand, and founder of the largest conference for women in business in the Chicago area – the Women Thriving Fearlessly Expo. Additionally, she has been featured as one of the "15 Most Powerful Women on the South Side of Chicago," Chicago Woman Magazine, WCIU, CLTV, and Rolling Out Magazine. You can learn more about her on her website theunstoppablewoman.net.
The "Leadership is Not a Title, It's an Action" event is ideal for emerging leaders, starting them off with a strong foundation on which to build their strengths and authenticity. The virtual event will be held on Monday, October 26th from 12:30 until 2 PM. Students should go to InvolveMOUNT to register, community members can go to Zoom.
The MWCC Tea Time Speaker Series fosters conversation among the college and the surrounding community around diverse issues current to our region and society. Tea Time events reinforce cultural awareness within the college community, acknowledge differences, and creates a healthy dialogue around diverse topics. The Tea Time Speaker Series is sponsored by Gateway to College and the President's Office at Mount Wachusett Community College.