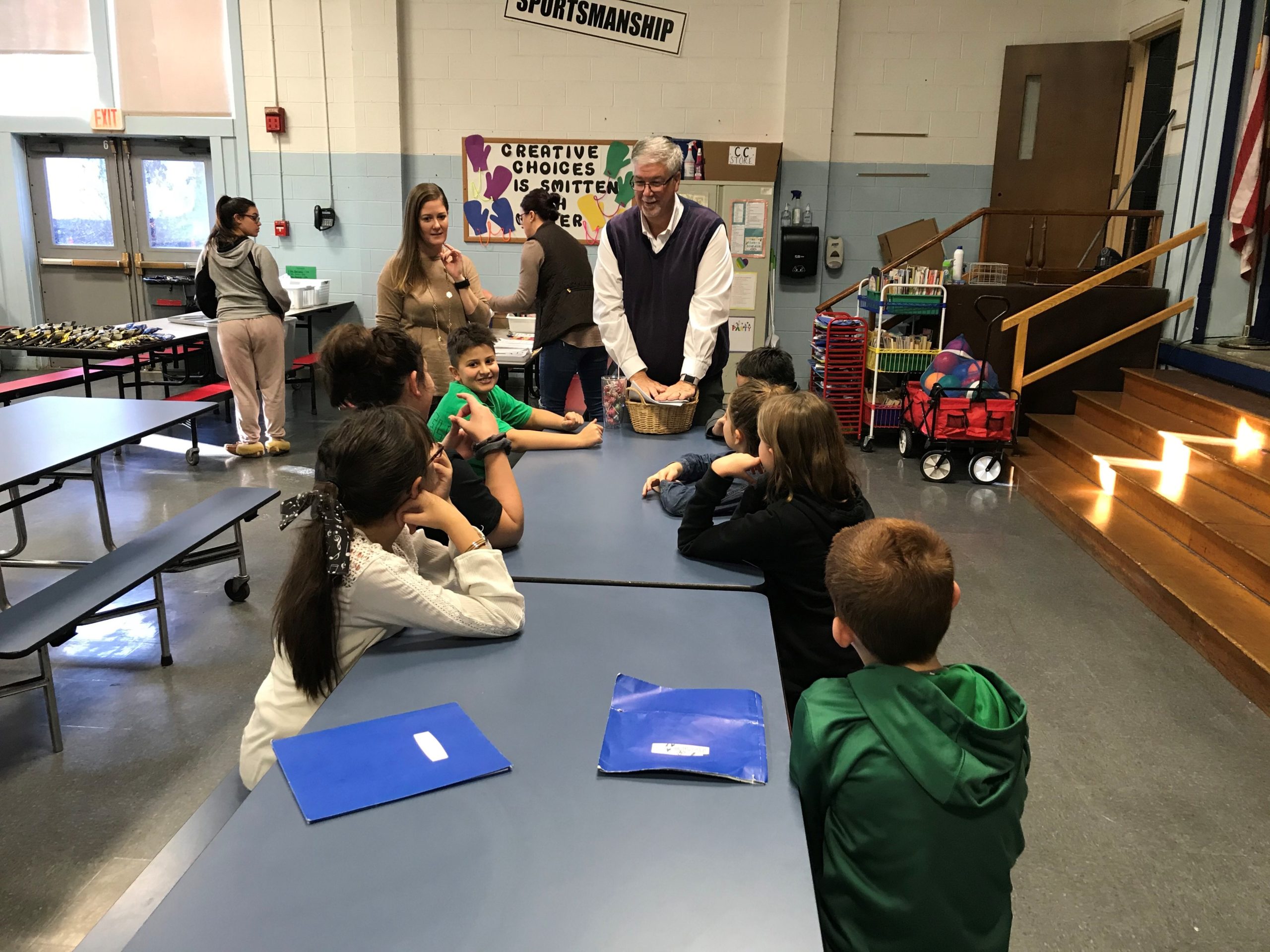 Every Thursday, I visit the 15 students that participate in Youth Venture at Northwest Elementary. We meet in the cafeteria during their last hour of school. I look forward to meeting with these kids. Their honesty, intelligence and teamwork, surprises me every week.  
I think back to when I was in 4th grade, I was thinking about boys and planning sleepovers. These kids have much bigger fish to fry – they are thinking about causes and planning on how they can help children who are victims of child abuse. Through Youth Venture, these kids understand that they do have the power to make change in their community. What could be a better cause than kids helping kids?  
Once Mr. Prehna, their Youth Venture Champion and Vice Principal, found out that the students wanted their cause to be child abuse, he talked to them about CASA and his involvment in the organization. The team voted in favor of partnering with CASA. The CASA Project of Worcester County is a not-for-profit organization committed to speaking for the best interests of abused and neglected children in the Worcester County Courts. Robb Zarges, Executive Director of CASA and Julie Bowditch, Board Member of CASA and Advancement Officer at UMass Medical School, came in for a visit to talk to the students about CASA. 
The kids were very attentive and engaged, but it never hurts when the potential for a lollipop is part of the equation! Robb started by answering the question that was most likely on everyone's mind. Just what does CASA stand for? 
CASA stands for Court Appointed Special Advocates for Children. He reviewed it with the students. What does the C stand for? What does the A stand for? A correct answer earned a lollipop.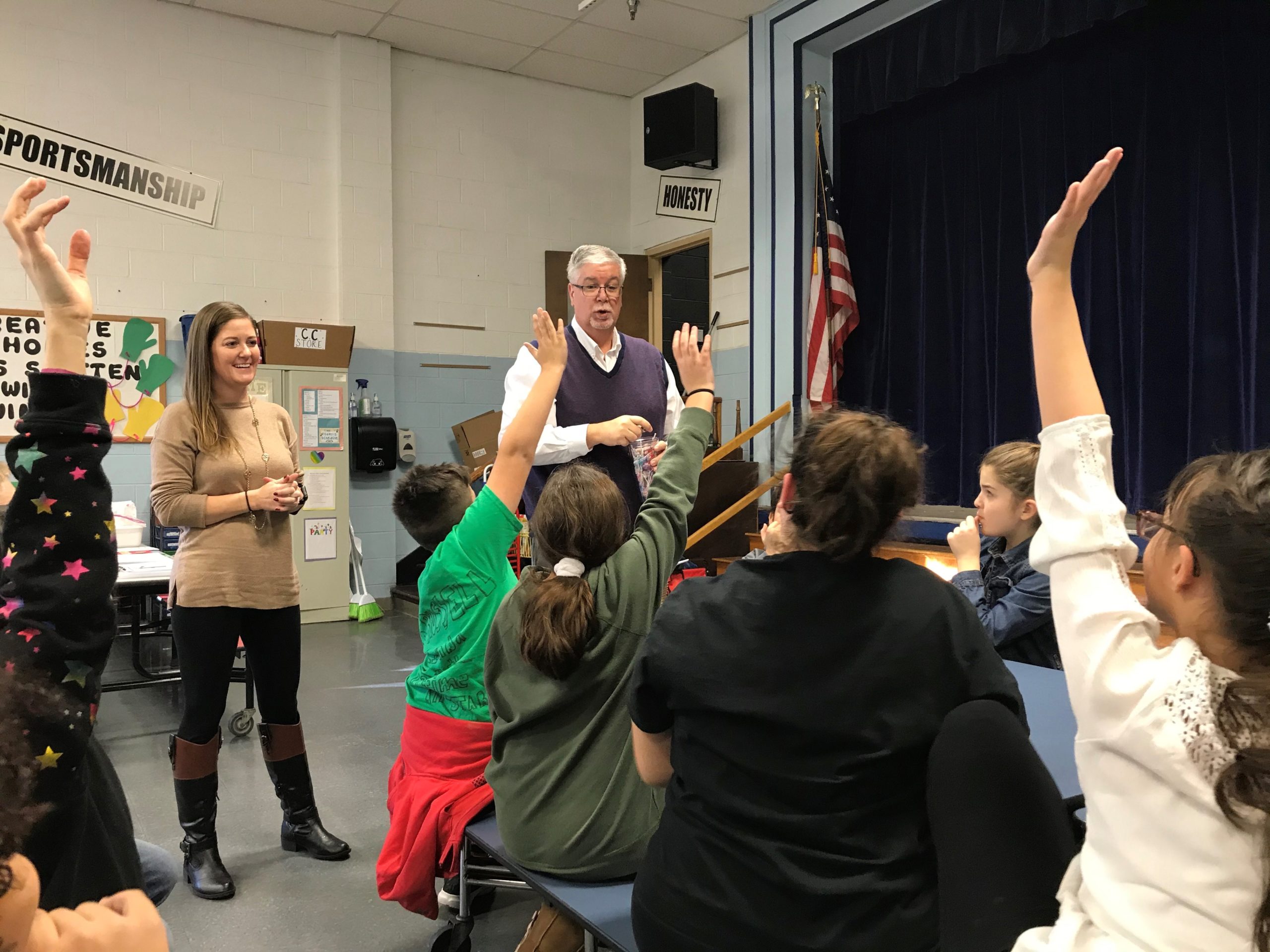 Robb explained that kids aren't allowed to go to court, so that's where a CASA worker comes in to be the voice of abused and neglected kids. Next, he passed out a very informative graphic that breaks down what a CASA actually does. Here are the steps involved in the process: 
A CASA volunteer is appointed by a judge to be the voice of a child that has been removed from his or her family and is perhaps in foster care. The CASA makes sure that a child is safe in foster care. 

The CASA volunteer meets on a regular basis with a child at least once per month to get to know the child and to learn more about him or her. 

The CASA volunteer communicates with everyone involved in the case: therapists, doctors, foster parents, biological family, CPS workers, teachers, and attorneys (ad litem). 

The CASA volunteer goes back to court to advocate for the child's best interest. He or she will make recommendations, for example, a child may need a trumpet for lessons or the funds for summer camp. They help to arrange for whatever the child needs to thrive while that case is open. 

The CASA volunteer supports the child through transitions, for example, moving to a different foster home, starting at another new school, or when reassigned to another caseworker. According to Robb, the average child lives in foster care for 2 years and moves 3 times. 
The CASA volunteer will continue working on the case until the child has a permanent home. 
Robb and Julie patiently answered questions and listened intently when one student shared her own experience with foster care.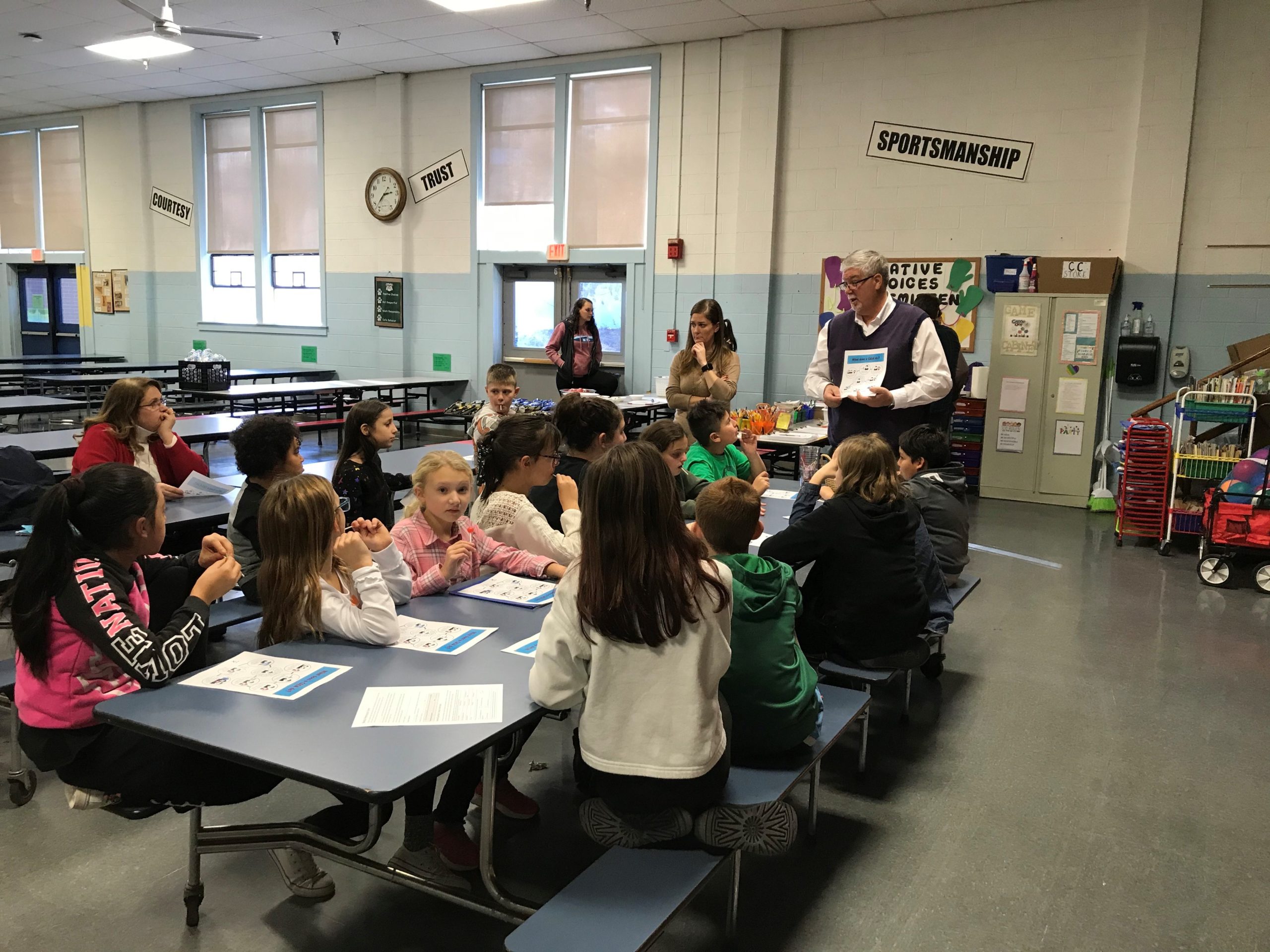 The statistics are alarming. Every year in Massachusetts nearly 8,700 children are removed from their homes because of abuse or neglect.There are over 1,700 children in Worcester County many of whom are in need of CASAs to be the voice and advocate for their best interests. Most children are under the age of 12, nearly half are under 6. There is some good news. In 2018, CASA has successfully served 906 children!
 The students seemed to have a much better understanding of what a CASA is and how extremely important CASA volunteers are as advocates for abused and neglected children right here in their own community.
Time flew by, and we had just enough time for a picture before the students were dismissed for the day. Before they left, I asked Julie how much money needs to be raised to fund a CASA case.  It is $1,200 per year, per child. That may seem like an unreachable goal for a group of elementary students, but not this group.  In fact, I worked with Northwest students last year and they raised just under $1,000 for the Gardner Animal Shelter. I have no doubt they will raise enough money to support the next CASA volunteer, and as their Youth Venture Outreach, I am happy to be helping them to reach this goal.  
The students are currently working on their action plan and I am confident their Youth Venture will launch in early 2020. I will keep you posted on the students' progress!