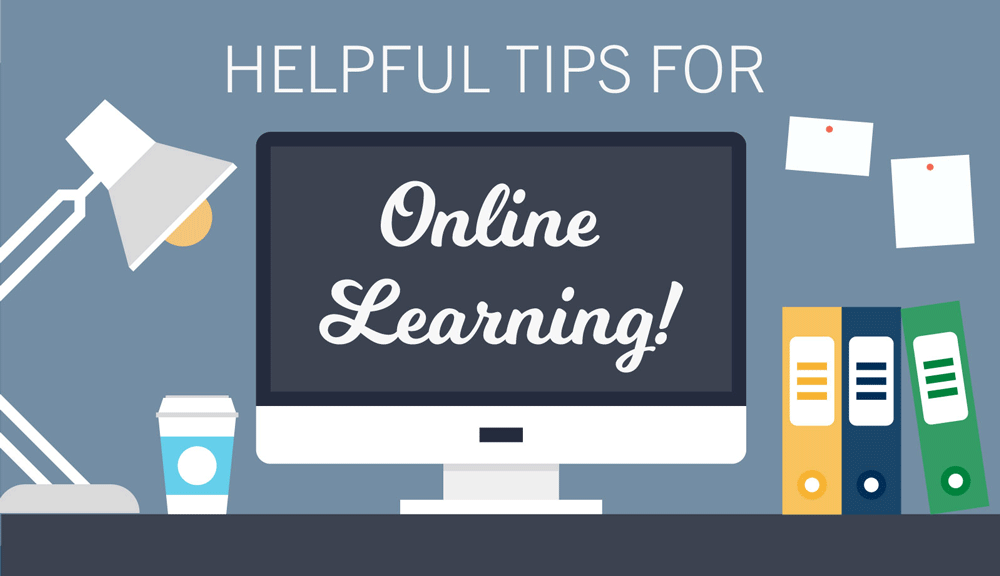 How can you be a successful student online?
Online learning may not be everyone's cup of tea, but right now, it's what we all must do to keep our communities safe and to keep moving toward our goals. Our students have made a quick transition to remote learning, and we couldn't be prouder of them!
As we all adjust to working, teaching, and learning remotely, here are some tips we've collected to help you with this new normal.
First and foremost, stay healthy! Eating right, staying hydrated, getting a good night's sleep, and exercising daily have never been more important. Staying healthy will help your body fight off infections, and studies have shown that getting enough sleep helps with cognitive function and memory. Take breaks too, set an alarm to remind you to stand up, stretch, and grab some water. Of course, there are phone apps, like My Fitness Pal, Aqualert and My Water Balance that can help remind and track all of these things for you.
Now that you are rested, get up and get ready for your day as you normally would. You don't go to class un-showered and in your pajamas (ok, some of you do go in pajamas, you know who you are). The act of showering and getting dressed for the day helps you mentally transition to school, without physically going.
Time management. This is going to be a big one! Your classes may not all have set times or firm deadlines; you need to make a solid plan and stick to it. Use the calendar in your phone, a paper calendar, take up Bullet Journaling or download an app like Remember the Milk. Whatever way works for you! Set daily goals each day before you log off. This way in the morning you'll know just where to start when you are fresh and most productive.
Log in and participate. Keep up with your email daily and any other tools you are using to keep up with assignments. If there are group discussions, be a part of the conversation!
Finally, ask questions. Make sure you understand what is expected of you in the course. Don't forget, this is probably a new way of teaching for your professors, they need your feedback!
Most importantly, just do your best and don't forget – life happens, keep learning.