| | |
| --- | --- |
| | Are you a high school senior or recent graduate from Fitchburg, Leominster or Gardner?  |
| | Are you interested in attending MWCC in the fall? |
| | Will you be the first in your family to go to college?  |
If you answered YES – you may qualify to participate in a program where you will receive support, coaching, workshops, connections and resources in academic, employment and life readiness!
Even if you left high school without graduating, you may be eligible.  The Senior Success program is for high school seniors and HiSet (GED) participants or graduates who are interested in attending MWCC, in the fall for either credit degree or certificate programs, or non-credit training programs.
"Through this program, I'll be providing coaching, accountability and training to students," noted Senior Success Program Manager, local personal growth and development specialist, and MWCC outreach counselor Maria Vazquez. "I work to make sure these students are getting what they need through the completion of their senior year, on through the summer, and into their first semester at the Mount. My goal is to ensure that they are reaching their full potential."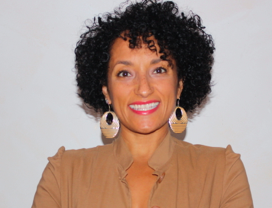 Students must reside in Fitchburg, Leominster or Gardner, be a first-generation college student, and meet one or more other risk factors (low-income, single-parent household, etc.) in order to be eligible. Individuals interested in the program will complete an application questionnaire and interview with Vazquez.
Click here to download the fillable pdf application form: Senior Success Student Information
Do you have questions? Reach out to Maria Vazquez at mvazquez9@mwcc.mass.edu today!