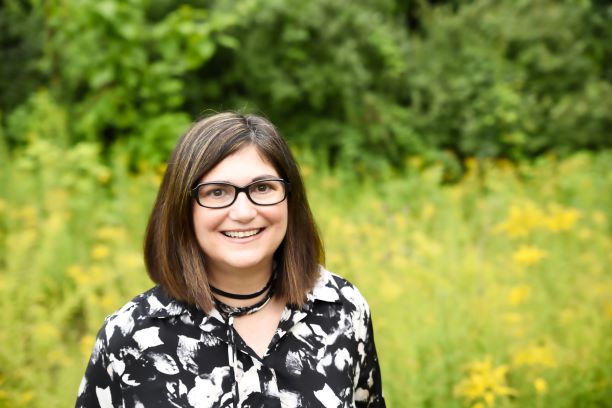 Mount Wachusett made my dreams come alive. It has brought me many challenges and made me work beyond my comfort zone. It has given me confidence; it has empowered me to go further.
I was brought up in a family of first-generation Italian Americans, where education wasn't valued, where dreams were quickly dashed, and encouragement fell short. I was taught that when you finished high school you went to work out of necessity, it didn't matter what it was, it was needed to support your family.
As I raised my family, I always thought that there was something more. That bouncing from one bad job to the next wasn't my dream. I found myself explaining to my children the importance of education, yet I was missing it myself.
What led me to finally come to Mount Wachusett Community College was the remembrance of a day in 1970, in my family's dark basement TV room. I sat there with my dad, or as we kids called him "The Old Man." Every weekend we would watch old westerns or war movies down there with him.
I couldn't tell you what we were watching on that day, but it was a conversation that we had that I will never forget.
As the commercial came on and I looked at "The Old Man" and I asked him, "What is the worse that could happen?"
My father turned to me and said, "The 'What ifs'."
I asked him what he meant, and he replied, "WhatifIdon'tmakeit,whatifIdon'tsucceed, what if I don't see family and friends again?"
The movie came back on, and we sat there together in silence. It wasn't until years later that I understood my father's "What if," it was a story he told to my little brother.
I never knew a lot of what had happened to my dad when he was in WWII. It wasn't until a few days, before he passed away, that he started to really go into detail about his experiences. That is when we learned of this one.
Operation Overlord, D-Day, "The day of days".  My dad was only 20 years old, when he jumped into Normandy, France, and right into the middle of a German infantry company. When he hit the ground, he became entangled in his chute. When he became free, he was face to face with a German soldier, who smashed his face in with the butt of his rifle. His buddy killed the soldier. He cut free, grabbed his rifle, and ran straight into hell.
Never once did he question what he was doing. He never talked about the death or destruction he saw. Never talked about the atrocities of the small concentration camp they liberated. My dad didn't let his "What ifs" take control of him. He moved forward to get to his objective and ultimately freedom.
My own "What ifs"?  What if I went to college? What if I didn't listen to others saying I couldn't do it? My "what if" stayed with me all my adult life. It was in the back of my mind nagging at me, telling me "What if I went to college?" Finally, I had enough of the "What ifs".
Once my eldest graduated from college, I realized then that it was now my turn. It was time to follow my dream. And my dream was to further my education. I called Mount Wachusett Community College, met my advisor, and I was on my way. I had met the challenges along the way.
I struggle with hearing loss and learning disabilities. Mount Wachusett gave me the tools that I needed to become a successful student. The Mount gave me the confidence to finish what I had started, to go beyond, and to continue my education. Over the past several months with the support and encouragement from my family and friends, I have a job that I once dreamed of, and I owe that to Mount Wachusett Community College.
My education is giving me the opportunities and confidence to go after what I once thought was unachievable. To make myself proud of how far I have come, not to look back but, to keep looking forward. That climbing a mountain is hard work but if you work hard, you can achieve anything.
Theresa Davis, of Athol, MA is graduating with her associate's in Business Administration.