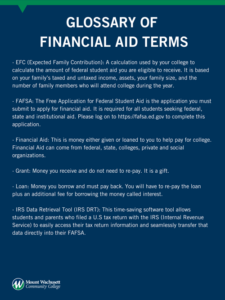 If you need financial aid help paying for college, you need to fill out the FAFSA. Filling out your FAFSA can seem daunting, but in actuality, applying can be easy if you go into it with the right information and a basic understanding of the process.
Step #1: Create your FSA ID
Your FSA ID is the username and password that you use to log in to U.S. Department of Education (ED) websites. Your FSA ID is your electronic signature and therefore should not be shared. Both students and parents of dependent students need to create an FSA ID.
Please note: Each FSA ID user must have a unique mobile phone number and/or e-mail address. Students and parents will have different FSA IDs.
Step #2: Know your Social Security Number or Alien Registration Number (if you are not a U.S. citizen)
Step #3: Know your Driver's License Number (if you have a driver's license)
Step #4: Gather together your 2017 income tax returns.
You may also be able to get this information within the FAFSA using the IRS Data Retrieval Tool (DRT).
Step #5: Gather your Bank Statements and any investment records (if applicable)
This includes savings and checking account balances, as well as the value of investments such as stocks and bonds and real estate (does not include the home in which your family lives unless the family home is duplex /three-decker, then you must report the value of the real estate that is not occupied by you). Please note that you should report the current amounts as of the date you sign the FAFSA form, rather than reporting the 2017 tax year amounts.
Step # 6: List ALL of the colleges you are considering (even if you have not applied or been accepted yet)
The schools you list on your FAFSA form will automatically receive your FAFSA results electronically. They will use your FAFSA information to determine the types and amounts of financial aid you may receive. It's OK to add a school to your FAFSA form and later decide not to apply for admission to that school.
When you have all this information, you are ready to start the FAFSA application.
You can file online or through an app on your phone.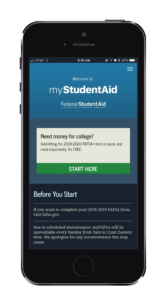 Important dates to keep in mind:
February 26, 2019: FAFSA Day at MWCC. This is your opportunity to come in and get hands-on help with filing your FAFSA. Experts in financial aid will be present to answer your questions. Drop in between 4-7pm at Gardner Campus. Register here
May 1, 2019: Deadline to get MASSGrant aid from the state of Massachusetts. Learn about MASSGrant here.
---
About the Author: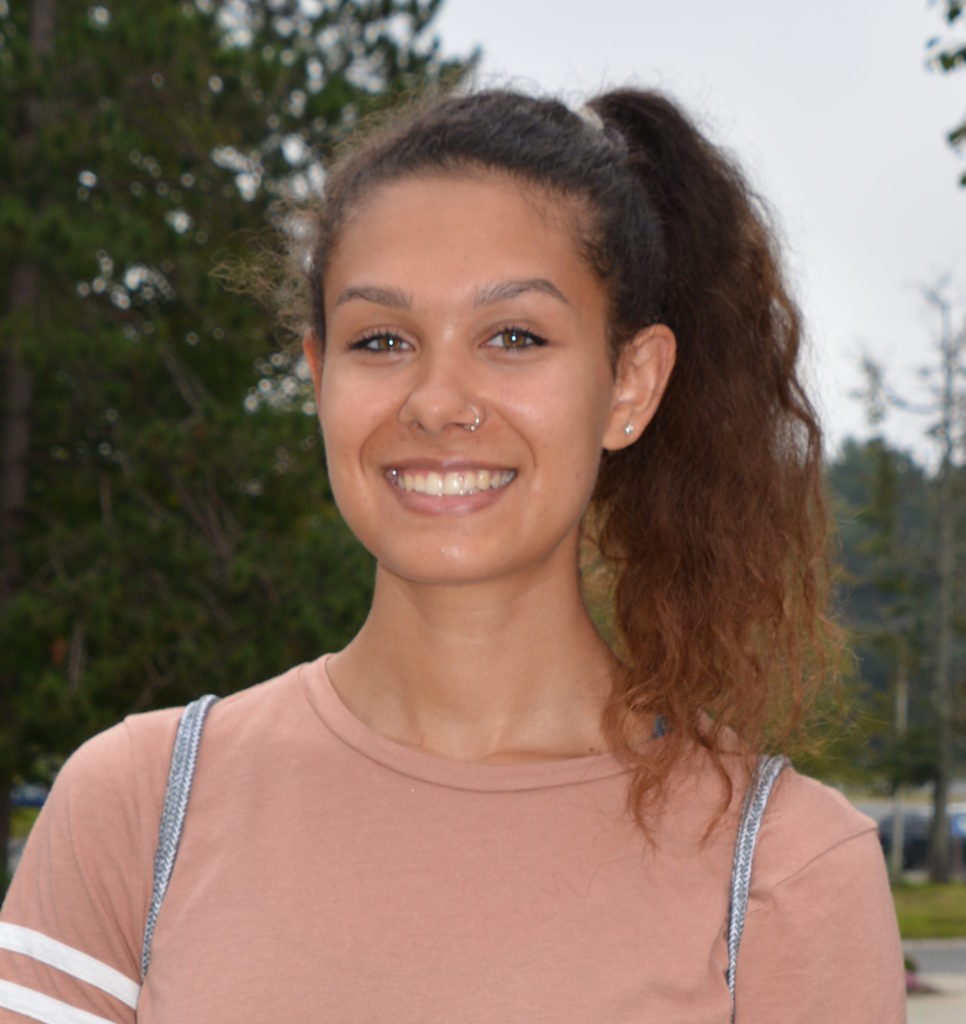 Aisha Schor is a Media Communications major at MWCC. She is a contributing writer for the News Center.