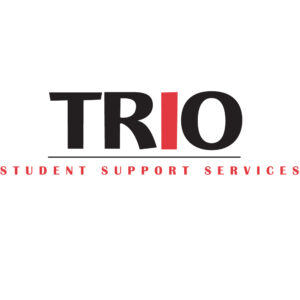 September 28, 2020 – Gardner, MA – Mount Wachusett Community College has been awarded three U.S. Department of Education Federal Student Support Services grants totaling $4.7 million to continue to support programs that help low-income students, first-generation college students and students with disabilities succeed in college. Federal Student Support Services grants are renewed every five years.
The grant awards will be used to continue the college's successful TRIO Student Support Services (SSS) program. SSS programs help students who are low income, whose parents did not get a college degree (first-gen) or students with disabilities.
MWCC will receive $1.2 million over the next five years – $253,000 per year – to support the Student Support Services STEM Health Sciences program, known on campus as the Rx Program. Through the Rx Program comprehensive services are provided to students who are majoring in health sciences – nursing, dental, physical therapy, complementary health care, medical assisting, medical office, exercise science, and the allied health interdisciplinary studies program.
"After graduating from high school, I attended a different college and I did very poorly. I was ready to give up on my dream of becoming an RN," notes Emily Jones, Rx Program student. "Thankfully, I was able to find Mount Wachusett Community College and the Rx program. I was missing the academic and emotional support from the college I attended previously, and this is exactly what the Rx program provided for me. I could not be any more grateful for the wonderful Rx program staff. Because of all the support and confidence, they have given me, I will be applying for the nursing program in January. If it wasn't for the Rx Program, I would not be where I am today."
MWCC's second TRIO program, the Visions Program, will receive $688,000 each year, for a total of over $3.4 million. Now entering its forty-second year as an educational opportunity program at MWCC, Visions serves eligible students enrolled in any non-health services major.
Students in both the Rx and Visions Programs receive support services that include tutoring, academic advising, career, personal and transfer counseling and supplemental courses including financial aid workshops and economic literacy education. Students also participate in mentoring programs with faculty and peers.
"Now more than ever, programs like TRIO are essential to our communities," stated MWCC President James Vander Hooven. "The funding provided by these grants enable us to have the resources we need to give the most underserved students the opportunity to succeed."
"The Rx/Visions program has been the most valuable and utilized resource of my college experience," adds Holly Chabot, Visions Program student. "The prestige and immeasurable worth of the TRIOS programs are highlighted by their mission to help students to reach their goals and attain personal success. Each staff member I've encountered is always eager to take time out of their day to provide academic support, unwavering compassion and personalized encouragement to each student. This network instills a sense of acceptance and appreciation within the academic community. These virtuous approaches are particularly vital to students like myself who need nurturing, supportive and constructive environments in order to flourish. Being in this community has fostered a sense of pride in my accomplishments, a strong mental fortitude, critical thinking and leadership skills, and has reignited the faith I have in myself to make my dreams tangible. I am honored to have been a part of the RX/Visions program at MWCC, and will undoubtedly continue to use the skills I've learned throughout the rest of my life."
"As a single mother of four and college student, the Rx program has meant an extra support for me in my journey. The program has given me support with technology as well as emotional support through the connections I've made with staff and students alike. Their program has truly helped me to be more successful as a student and a parent. Words cannot express how much I appreciate their support, coming from a family that has no college graduates."
"The Rx program helped me balance lice and schooling as a non-traditional student with academic resources and motivational support. I was able to participate in scholarship opportunities through this wonderful program as well as meet some of the most encouraging advisors." Nicole Leeper, Rx student and US Army veteran.
"The COVID-19 pandemic has worsened the systemic inequality and financial hardship which keep promising students from succeeding in college. Student Support Services is needed now more than ever," said Maureen Hoyler, president of the non-profit Council for Opportunity in Education in Washington, D.C., and organization dedicated to furthering the expansion of college opportunities for low-income, first-generation students, and students with disabilities.
For more than 50 years, the Student Support Services program has made important contributions to individuals and society as a whole by providing a broad range of services to help students succeed. This vital program can and does make all the difference.