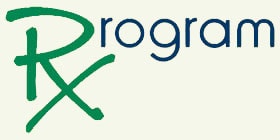 The Rx Program is an educational opportunity TRIO program funded by the United States Department of Education. The Rx Program helps student participants persist in health science programs through graduation and assists those who wish to transfer to a four-year institution.
Are you enrolled in a MWCC health science program?
Associate Degree
Allied Health Concentration (IDSH)
Medical Laboratory Technicians (MLT)
Complementary Health Care (CHD)
Dental Hygiene  (DHY)
Fitness Leadership & Exercise Science  (LAX)
Health Information Management (HIM)
LPN Bridge to Nursing (NUP)
Medical Assisting (MAS)
Nursing (NU), (NUE)
Physical Therapist Assistant (PTA)
Veterinary Technology (VTE)
Certificate
Allied Health (AHC)
Complementary Health Care (CHC)
Dental Assisting (DAC)
Medical Coding & Billing (MCC)
Medical Office (MOC)
Paramedic Technology (PAC)
Patient Care (PCC)
Personal Training (PTC)
Practical Nurse (PN)
What services does the Rx Program provide?
Academic advising and help with course selection
Academic skills, i.e. test taking and study skills
Feedback from faculty
Group tutoring for science courses
Individual math tutoring
TEAS and NCLEX preparation
Orientation to Healthcare Professional Options
Financial Assistance for qualified students
Transfer advising
Who can participate?
In accordance with TRIO eligibility requirements, the Rx Program provides support services to students:
from families where neither parent has earned a four-year degree
from limited-income backgrounds
who have disabilities
Motivated students who meet at least one of the above criteria are strongly encouraged to apply.
Contact TRiO