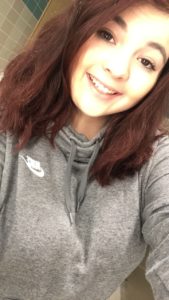 With graduation right around the corner, I would like to reflect on my years here at Mount Wachusett. If you had met me during high school – first, I am sorry! And second – you would know that I was not a good student by any means. I did not take my education seriously and I was not very involved in high school. I kept to myself. I did not participate in anything simply because I wasn't friends with anyone in school, I didn't fit in with the crowd. Even though I would have enjoyed Student Government, I just feel like it would not have been a great fit.
When I first stepped through the doors of Mount Wachusett, I had no idea that in just two short years I would leave feeling as though I had accomplished so much. I started being more involved in my education and my community because I knew I could not repeat my high school years. I started out running for the Student Government Association and even though I didn't win in the election, the group decided to vote me in and I was so excited. I wanted to do this for myself because, personally, high school was miserable and I refused to be the person standing in my own way. I guess I inspired myself to reach up and touch new horizons. I was so excited because I finally felt like I had a place here at Mount Wachusett.
I applied to be a Student Ambassador here as well. Being a Student Ambassador has opened many opportunities for me as a student to grow. I learned how the college admissions system works and I connected with incoming students as well as other faculty and staff members I wouldn't normally have contacted with. I encourage those who want to have an important role in the college to apply. It truly has been a rewarding experience, and it will be for you too!
This year, I was elected to be the Community College Segmental Advisor for the Board of Higher Education. This enabled me to bring a student voice to the Board of Higher Education and connect with Commissioner Santiago and Chairperson Gabrelli who preside over the Board of Higher Education. It has been a rewarding experience to be a student on the Board of Higher Education.
During my two years here, I have gained knowledge and developed tools like better communication skills, leadership skills, and the courage to make my voice heard. These tools will make me successful when I move on to Bridgewater State. I cannot wait to showcase what I have learned. I want to thank Mount Wachusett for the wonderful journey and for its wonderful people. Until next time.
---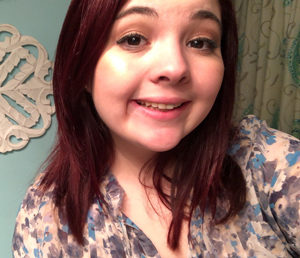 About the Author: Ashley McHugh is a Communications major who graduates May 16. She is a contributing writer for the News Center.