Federal Work-Study (FWS) is a type of financial aid designed to assist needy students with the cost of college, including tuition, fees, transportation and books. Most students who participate in Federal Work-Study (FWS) work ten to twelve hours per week during periods of enrollment, although individual students may have different levels of eligibility. The FWS program has limited funds; therefore, we do not have the resources to offer a FWS position to every needy student who applies.
To qualify:
a student must be enrolled at least half-time (six or more credits per semester),
demonstrate adequate financial need

financial need is determined by the Financial Aid Office when a student files the Free Application for Federal Student Aid (FAFSA) and submits all other requested documents,
generally, a student must have at least $2,700 of unmet need.
If you are interested in obtaining a FWS position for the 2020-2021 academic year, whether it's on-campus or off-campus at one of our non-profit community service partners, you must first meet the basic eligibility guidelines noted above: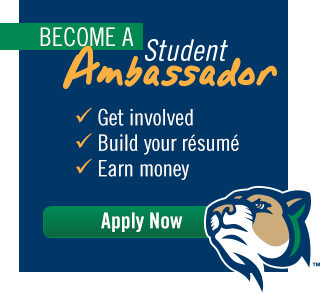 complete the 2020-2021 FWS Application (forms can be picked up at the Financial Aid Office – Room 164)
complete the 2020-2021 FAFSA
comply with any additional hiring requirements imposed by hiring departments, such as CORI/SORI checks and/or supplemental application
Upon receipt of FWS applications:
the Financial Aid Office screens applicants to ensure eligibility,
qualified applicants are then forwarded to the job sites with existing openings,
the job site will contact students directly to schedule interviews and complete the hiring process.
Positions Available (Please check back for updated listings.)
Job Site/Department
Job Summary
Status
Academic Support Center
Assist students with basic computer navigation questions.  Greet students as they enter the center, refer to appropriate staff member for assistance.  Oversee all printers in library to be sure they are running efficiently.  Filing, assist with mailings, projects, department events as well as answering phones.
Open
Access & Transition Office
Responsible for office coverage, filing and organization, support event setup, execution and breakdown, direct student questions to appropriate individuals, general office support, support budget manager with financial tracing and spending request submissions,
Open
Admissions Office/
Ambassador
Conduct campus tours, support events, community outreach, tele-counseling, photocopying, filing, representing MWCC at both on and off campus functions, various office/clerical tasks.
Open
Advising
Greet students, answer telephones, filing, assist with mailings, assist with projects & departmental events, assist during events, student outreach, other duties as needed.
Open
Art Department
Responsible for organization and cleanliness of studios and the Art Dept.
Closed
Broadcast & Electronic Media (BCT)
Operate broadcast equipment, clean/update on-line studios, audio studios, deliver A/V equipment, operate PA system, etc.
Open
Biotech Dept. Laboratory
Keep glassware clean, keep lab area stocked w/ supplies, perform sub-culturing, autoclave culture tubes, etc.
Closed
Center for Civic Learning & Community Engagement
Responsible for supporting civic engagement programs administered by Center for Democracy & Humanity, web-page over-site, processing mailings, filing, sending email blasts, etc. Back up for SOS and Food for Thought Campus Pantry.    Food for Thought Campus Pantry:  Attend food pantry orientation/training; follow food safety guidelines; administer and process food pantry intake forms; record number of items each user takes; organize and label all food with expiration dates; aid in maintaining social media and website; support fundraising efforts.
Open
Facilities/Sustainability
Work on campus-wide initiatives directed towards developing a sustainable campus. Update website, create posters, pro- mote farmer's market, etc.
Open
Financial Aid Office
Responsible for general office duties, greeting customers, answering phones, filing, assisting w/ mailings, ability to maintain high level of confidentiality a must.
Closed
Food Services
(Green St. Café)
General clean-up, stocking food & supplies. Organization of walk-ins, & refrigerators. Maintenance of linens. Sanitize food contact surfaces.
Open
Health Services
Welcome visitors to Health Services and strict adherence to confidentiality.  Work independently with directions, filing confidential records timely and accurately.  Compiling monthly statistical data, answer telephones and communicate accurate messages.  Identify emergent situations and activate/initiate emergency response team, distribute printed health and wellness information and provide coverage at MWCC Health Service outreach/educational tables.  Organize and maintain a clean and neat office appearance.
Closed
Information Technology
Clean computer labs, remove hard drives from computers, installation of operating systems, upgrading computers, and assisting w/ Help Desk customer service matters.
Closed
Leominster Campus
Assist w/ administrative duties, such as photocopying, faxing, filing, mailings, answering telephones, etc.  Assist with events, meetings as needed, flexible hours as well as evening hours required
Open
Mail Services
Answer phones, filing, delivery of mail & supplies, sort mail, assist with stocking of store-room, etc.
Open
Maintainer
Empty recycling and trash, clean restrooms, sweep classrooms, furniture setup, complete school requests
Open
Open Computer Lab
Assist students with computer questions/issues, maintenance and upkeep of the computer lab area, cleaning monitors, etc.
Closed
Print Shop
Assist supervisor in paper organization & stocking.  Project delivery and pick up; run projects from PC; setup projects to be ready to print; graphic software knowledge including Adobe & Microsoft Office.
Open
Records Office
Answer phones, assist w/ filing, mailings, front desk coverage & special projects as assigned.
Closed
School Newspaper
Answering phones, assisting visitors, filing, photocopying, deliver newspaper throughout campus, special projects.  Proofread articles and final drafts of each new issue.  Attend weekly staff meetings, contribute to the paper three to four times per month with your area of interest.
Closed
Student Activities
Filing, photocopying, posting flyers, assisting w/ student IDs and special events, answering phones, complete expense forms & purchase orders.
Open
Student Services
Answer telephones, photocopying, filing, other office tasks such as faxing and assisting students.
Closed
Visions Department
Filing, typing, faxing, reception, photocopying, answering telephones.  Schedule appointments, maintain student folders, program records and basic data collection, assist with mailings.
Closed
OFF – CAMPUS SITES
Athol Orange TV
Production assistant responsible for operation of automatic playback system, editing, lighting, audio, graphics. Greeting people, answering phones, etc.
Open
Boys & Girls Club
Assist w/ supervision of club members, stimulate program participation, register new members, aide in their orientation, provide guidance & role modeling to members.
Open
Elm Street School Tutor
Tutor – Duties include assisting students in academic & curriculum activities in small group & 1-on-1 situations; tutor students in reading and/or math skills.
Open
Family Support
Facilitate Childcare Groups; Home visiting with family support visitor; general office duties; assist with tasks related to parent education groups; cleaning and organizing. (2 openings 10 hrs per week)
Open
Fitchburg Public Access TV
Responsible for assisting w/ daily operation of access TV station, including creating electronic bulletin board announcements, equipment checks, studio and phone work.
Open
Franklin Comm. Action Corp.
Assist in development & implementation of community-based programs for low-income youth, ages 6-14. Provide behavioral & emotional support to youth, etc.
Closed
Guild of Saint Agnes
Assist w/ direct care of children, assist teachers w/ curriculum, and tutor children ages pre-K to 8 in reading &/or math.
Closed
Hope House
Administrative duties to include: answering phones, filing, making appointments, etc.
Open
Hope House (Tutor)
Assist w/ mentoring children in grades K-2 via PALS program; tutoring children in reading & math skills, assist w/ after school program.
Open
MOC Child Care & Head Start
Assist teachers in classroom, assist in meal preparation & clean up, engage with preschool children, preparation of materials for activities, organize activities to go home with children, administrative tasks
Open
North Quabbin Citizen Advocacy
Should have an interest in human services & community organization. Assist coordinators w/ information management, computer system, and outreach to benefit clientele of NQCA.
Closed
Spanish American Center
Duties include greeting clients, answering phones, completing intake forms, preparing letters & reports, processing mail, assisting w/ food pantry; bilingual strongly encouraged.
Open
Trustees of Reservations
Event coordination, room set-up, Microsoft Word & Excel background preferred, filing, data-entry, research, assist staff w/ other administrative duties.
Closed
United Way Program
Recruit student volunteers for Alternative Spring Break, co-ordinate media and plan for volunteer-recognition events.
Open
Waterford Street School Tutor
Tutor – Work in classroom w/ Kindergarten children; assist students in academic/curriculum activities; tutor children in reading skills. All activities occur in both group & 1-on-1 settings.
Closed

Wheeler Memorial Library
Greet patrons at the Children's Room circulation desk, check materials in/out, supervise the usage of public access PCs, etc.
Open