Transfer opportunities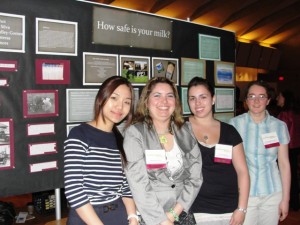 MWCC Honors students have transferred to elite college and universities including:
Bentley
Boston University
Clark University
Mount Holyoke
Northeastern University
Regis, Smith
Wellesley
UMASS
After graduating from MWCC, most enter these colleges as juniors, many with partial or full scholarships.
Transfer with the Commonwealth Honors Program
All MWCC honors courses are transferable as honors courses into Commonwealth Honors Programs within the Massachusetts public higher education system.  Graduates of the MWCC Honors Program are guaranteed acceptance into the honors programs at four-year Massachusetts public colleges and universities.
Affordable Tuition
Honors students receive a tuition waiver during their final semester when full requirements are met. MWCC tuition is already one of the best values in education—less than half of many other colleges. Financial aid and scholarships are also available.
Honors Center
The Honors Center is a convenient place to meet, study, and collaborate on projects. This space is for Honors Students only.
Distinction
Graduating Honors students receive special recognition at graduation and are designated as "Commonwealth Scholars" on their official transcripts.