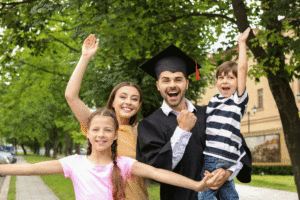 MWCC manages the North Central Educational Opportunity Center (NCEOC), a US Dept. of Education funded program whose mission is to be an educational access resource to north central Mass. adults who are motivated to change their lives through college enrollment; and to inspire and engage them in thinking beyond limitations and obstacles as they strive to achieve their educational and career goals.
While most NCEOC students are low to moderate-income adults (19+) who may be the first in their families to attend college, many are older adults seeking education or training to improve or change their careers, re-enter the workforce, or simply to increase their earning potential.
The NCEOC team is committed to helping adults set education goals and guiding them through the process.
Free Services to  Eligible Residents of North Central Mass include:
College Planning
Career Exploration
College Admissions
Financial Education
Application Assistance
Contact the NCEOC today to learn if you or your family member are eligible to participate in the program! Call 978-630-9823.