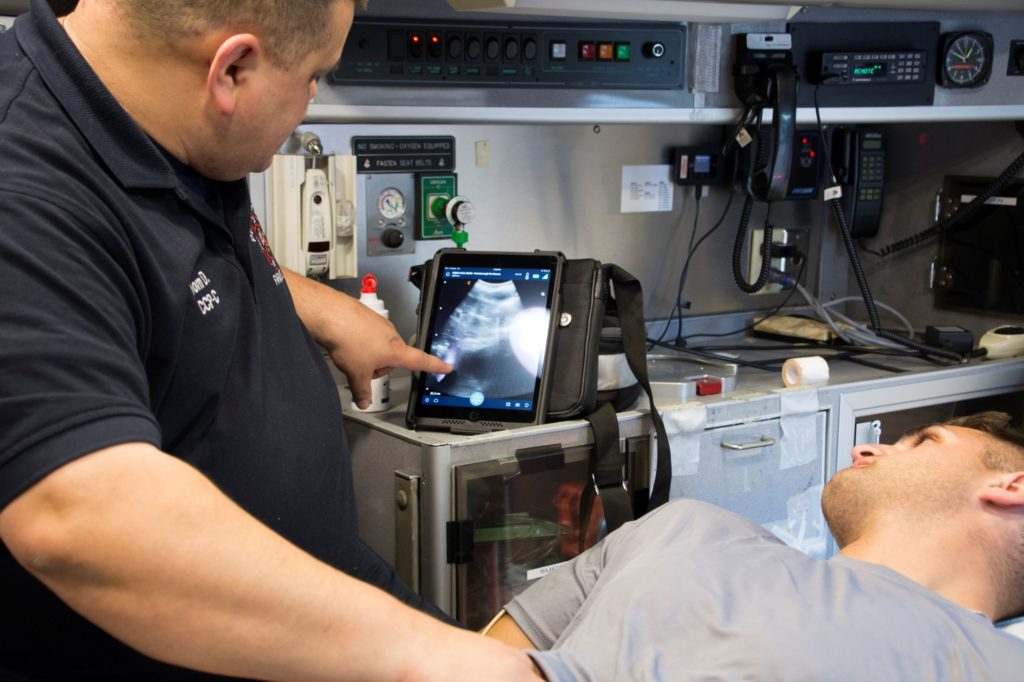 Both EMTs and paramedics are trained and ready to transport patients in need and provide them with emergency care, but what's the difference?
Emergency Medical Services (EMS) is the system that provides emergency medical care through a system of coordinated response and emergency medical care. Along with emergency doctors and nurses, police officers and firefighters, EMT's and paramedics are trained professionals within the Emergency Medical Services system. However, their training and the scope of care they perform are different. Read on to learn more about EMTs vs. Paramedics.
What is an EMT?
Emergency Medical Technicians (EMTs) are the most common providers of emergency medical services, there are currently over 22,000 certified EMTs in Massachusetts. There are two types of EMTs in Massachusetts, EMT Basic, and EMT Advanced.
EMT-Basics are trained to provide care and transport to patients with the basic equipment typically found on an ambulance. Basic EMT training programs follow guidelines set in part by the NTSB DOT and involve lectures, demonstration and practical application of the skills necessary in emergency situations. Topics covered during instruction include common medical emergencies, childbirth, working with children, environmental emergencies, and extrication from motor vehicles. Following training, candidates sit for exams from the Mass. Office of Emergency Medicine and the National Registry of EMTs.  Advanced EMTs provide basic and limited advanced emergency medical care and transportation for critical and emergent patients.
How do you become an EMT?
Complete your basic educational requirements – a high school diploma or GED.
Find a state-approved EMT educational program.
Pass the National Registry Emergency Medical Technician cognitive exam, a two-hour computer exam covering 60 to 110 questions. In order to pass, candidates must meet the "standard level of competency" as determined by the NREMT.
Pass the psychomotor exam administered by the Massachusetts Office of Medicine. The candidate must demonstrate their ability to perform a variety of emergency skills.
What is a Paramedic?
A Paramedic is an allied health professional whose primary focus is to provide advanced emergency medical care for critical and emergent patients. They have the complex knowledge and skill to perform patient care with advanced equipment. Paramedics provide advanced life support using equipment such as defibrillators, administer medications, and perform lifesaving procedures like a tracheotomy. The training for paramedics is much more robust and longer, around 1500 hours versus the 150 hours required for an EMT.
How do you become a Paramedic?
Become an EMT! The MWCC program requires candidates for our paramedic program to be licensed EMTs with one year of experience or at least 75 patient contacts.
Find an accredited Paramedic Technology Program. Programs are accredited by the state Office of Emergency Medical Services as well as national governing bodies. MWCC is an authorized training center for the National Association of Emergency Medical Technicians Certification Courses and offers an 18-month program.
Pass the NREMT Paramedic Credentialing examination upon completion of the Paramedic Program.
If you are interested in pursuing a rewarding career in emergency medical services, take the first step today, check out the programs offered at MWCC and speak to an advisor today.