Robotics and Automation Technician Training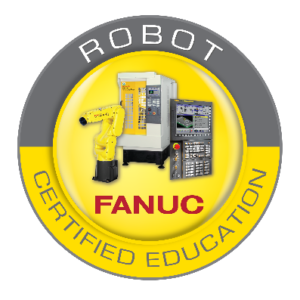 The Automation Technician Training (ATT) program is a hands-on program that prepares students for jobs in advanced manufacturing companies and for additional training in the future. Students will be prepared to seek jobs in the operation, maintenance, and installation of industrial equipment at local companies upon completion of this course.
This program is designed to provide the concepts and skills necessary to become a Manufacturing Technician employed by manufacturing companies running automated equipment. The content areas include online modules as well as hands-on activities using training equipment. The concepts and skills presented during the program are relevant to setup, programming, running, and troubleshooting automated equipment.
Automation Technician Course Covers:
Safety and Standard Operating Procedures – Students are introduced to general safety in industry lockout/tagout and SOPs
Programmable Logic Controllers – Students are set up with a PLC, they create and run ladder logic programs and incorporate a number of different program instruction including timers, counters, math functions, move instructions and sequences.
Fluid Systems (Hydraulics and Pneumatics) – Students are introduced to the differences and similarities between hydraulic and pneumatic systems and will learn to identify and trouble-shoot the components of a fluid system.
Sensors – Students are introduced to a number of different sensor types and their uses. Students will align, adjust, and test a number of sensor types.
Industrial Electrical Systems – Students are introduced to both AC and DC electrical circuits and testing devices. Students set up and monitor control circuits, identify and mount components in electrical enclosures.
Mechanical Drives – Students are introduced to belt, chain, and gear drives, as well as mechanical advantage, drive ratios, and torque, and the corresponding calculations. Students will assemble and align a drive system.
Mechatronics Troubleshooting – Students are introduced to troubleshooting faults in a mechatronics assembly system using system schematic diagrams, troubleshooting charts and I/O verification.
Automation Technician Certifications:
Students who complete ATT can later take a 40-hour Introduction to Robotics in Automation program and receive the FANUC CERT "Handling Tool Operations and Programming" Cert Level I upon completing the online modules, classwork, and passing the final exam.
This training prepares students for the content with the advanced manufacturing credit program material.
Learn more: Call 978-630-9363