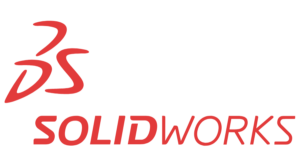 SOLIDWORKS is one of the most popular software tools used in engineering to develop mechatronic systems from beginning to end.  The software is used for everything from planning, visual modeling, and feasibility assessments through to the design and build of mechanical and electrical elements.  The online SOLIDWORKS 3-D Computer Automated Design (CAD) course will teach students the basic concepts of SOLIDWORKS and good modeling techniques.
Course Covers:
Task-oriented approach to learning Solidworks and create 3D CAD models for engineering, sheet metal design, product design and other projects

The processes to complete the modeling of a part

Commands found on the Certified SOLIDWORKS Associate and Professional Exams
Solidworks Certifications:
The course will prepare students to take the Certified SOLIDWORKS Associate Exam (Part 1).
Learn more: Call 978-630-9363