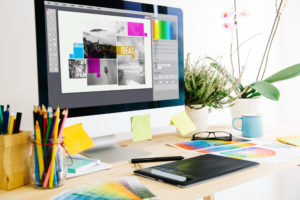 Does a career in graphic design make sense for you personally? And if so, where should you go to learn graphic design in Massachusetts?
Starting Your Graphic Design Journey at a Community College
Your start at a community college will give you hands-on, practical experience as a designer. Not only will you be ready to start work in the field faster, but you will also save thousands of dollars by starting at a community college.
All of the Graphic & Interactive Design students at MWCC finish with a professional portfolio of their work that can be used to apply to a bachelor's degree program or to immediately get a job in graphic design, or both.
"We believe strongly that to make a great designer we must teach students concept development and ideation skills, but also teach the technology tools that designers must use to creative effective, powerful designs," said Cullen. "Students will learn design and technology in a seamless, synergistic way to make them well-rounded graphic and interactive designers upon completion of the GID program."
After you've chosen an area you'd like to pursue, you can go about continuing your education to improve yourself or jump into a career. Once you've built your foundation at MWCC, learned the basics, created a portfolio, and obtained a degree in the field, you'll be ready to take the next steps!
Where Can You Get a Bachelor's Degree in Graphic Design in Central Massachusetts?

There are a few colleges in Central MA that offer bachelor's degrees in graphic design.  As an MWCC graduate with an associate degree in Graphic & Interactive design, you will be well-prepared to finish your undergraduate degree at either of these public universities:
If you're willing to drive, there are even more options in the Boston area, including:
How Much Money Does a Graphic Designer Earn in Massachusetts?
Money isn't everything, but it's an important part of considering your future career.  According to the Department of Labor, the average annual salary of a graphic designer in Massachusetts is $58,630.
About MWCC's Graphic & Interactive Design Program

We asked Cullen what the graphic design program at MWCC offered.  Here is what she shared with us:
"Students will learn how to generate creative ideas, and combine and organize visuals and text to communicate to a mass audience."
"They will learn all the stages of Graphic & Interactive Design including research and discovery, analysis, brainstorming and ideation, and the development of visual communication pieces through thumbnail sketching or wireframing, computer rough drafts, and the final comprehensive design."
"We teach our courses with a studio-based, hands-on approach, and teach step-by-step how to utilize the most current Adobe Creative Suite, including Adobe Photoshop, InDesign, Illustrator, Acrobat and After Effects. Students will also learn all of the most current web design tools; HTML, CSS, JavaScript, JQuery, and WordPress for hand coding and building modern, responsive web sites."
Certificate vs. Associate Degree in Graphic Design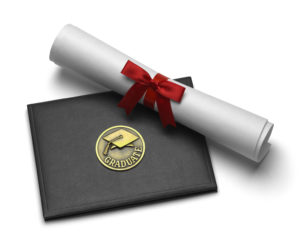 You may want to pursue a certificate in graphic design if you have prior design experience and want to update your skills or gain extra training and knowledge. In a certificate program, you can continue to reach a higher level of expertise. If you already have a college degree, you can use your certificate to begin looking for opportunities to advance at work.
You may want to pursue an associate degree in graphic design if you're just starting out or if you plan to advance your education. Once you have an associate degree, you'll have marketable skills and the credential you need to find a job. If you decide to further your education, you can work part-time within the field to pay your way through college while you earn your bachelor's degree. At most accredited colleges, you can use the credits you earned in your associate degree to apply toward a bachelor's degree.
What Kind of Graphic Design Work Do Community College Students Do?

Take a look at some of the work done by MWCC students in the Graphic & Interactive Design program:
This work is from the Spring 2018 Graphic and Interactive Design Student Showcase, in which student work in several categories was judged by 8-10 professional designers.  
What Students Have to Say about the Graphic Design Program at MWCC
"I've gotten hands-on experience with the Adobe Programs, which are used in the process of design for almost all professional businesses," says Gina Khouth, President of the Graphic and Interactive Design Club at MWCC.  "I'm able to express my visual aesthetic and showcase it into a design, and it's a good feeling when I put out something I am proud of."
"Having access to the Adobe Cloud at a student rate has helped me to be more efficient from home and successful with assignments. I also value the one on one helpful tips and design solutions while working on an assignment or project," said Melissa St Pierre, a student in the Graphic and Interactive Design program at MWCC.
"While the courses I've been in and the professors have been phenomenal, I'd say the most useful and irreplaceable thing I've gained from this experience is the network I've begun to build,"  said Jon Lerew, a sophomore member of the Graphic and Interactive Design Club and student in the Graphic and Interactive Design Program at MWCC.   "I believe that having these connections and friendships with my classmates as well as the faculty will prove to be invaluable once I'm out of school and in the workforce." Lerew added that, as an active member of the Graphic Design club, he has participated in several projects and a trip to New York City.
Are You a Future Graphic Designer?
Are you Artistic? Enterprising?
Find out about your stregnths with this free career assessment quiz: https://mwcc.emsicc.com/assessment?radius=&region=Greater%20Boston%20Area
Have a look at the results for a career as a graphic designer: https://mwcc.emsicc.com/careers/graphic-designer?region=Greater%20Boston%20Area&radius
What Personal Qualities Make You a Good Designer?
Some of the personal qualities that distinguish good designers, according to Leslie Cullen, Associate Professor in the Graphic & Interactive Design Department at Mount Wachusett Community College (MWCC):
Able to accept criticism/rejection of designs
Comfortable making decisions
Eager to learn and try new things
Enjoys attention to detail
Good people skills
Likes to please others with their creative ideas
Like to solve problems/wants to work to make things better
Observant, taking notice of designs, textures, and tangible materials
What does a Graphic Designer Do?
As a graphic designer, you have the opportunity to communicate through images and text. You have the chance to express your ideas and show people what you want them to see. You have the power to persuade, influence, and inspire countless people with your work.
Graphic designers communicate visual information in a way that changes minds, expresses ideas, conveys identity and value, and sells products and services.  There are a variety of ways they do this, including the creation of:
Digital or web designs, logos, catalogs, and advertising material
Books, magazines, programs, newspapers, and informative material
While graphic design is meant to convey a message to an audience, it can be expressed in a variety of ways.  Graphic design can be sophisticated, rustic, elegant, or countless other styles.  It can also be done for a variety of uses including web design, logos, advertising, and more.
Here are some of the popular specializations in Graphic Design:
Logo Design
Web Design
Digital Design
Multimedia Design
What's the Difference between Graphic Design and Fine Art?
This question comes up a lot. The main difference is that graphic design is a means of educating and persuading others of a message that the designer may have received.  Meanwhile, fine art is a means of symbolically expressing yourself and sharing your own perspective and thoughts in a unique way.
The framed oil painting in a museum, public sculpture in parks, and even some of the graffiti you see on the T are examples of fine art. The template of your company's website, the design on your Starbucks cup, or the magazine ad you see for women's perfume are examples of graphic design.
If you're planning to pursue graphic design as a career or you want to improve your computer or graphic design skills, you might be interested in taking a program in Graphic Design. On the other hand, if you think fine art might be your calling, choose an Art Program.
Famous Graphic Design Work
Take a peek at some of the graphic design work done by one of the most famous Graphic Design companies in the world, Total Identity (Total Design).  Total Identity is a design firm based in Amsterdam.  They have created branding solutions for Europe's biggest clients, like Tour de France, Amsterdam Fashion Week, and more, for more than five decades.  Here's some of their work: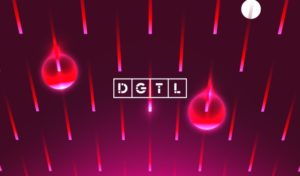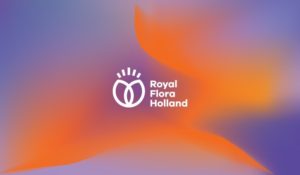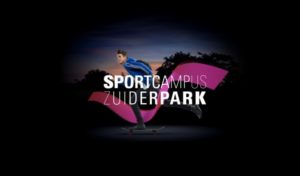 What Kinds of Jobs Can You Get In Graphic Design?
One of the best things I've gathered from speaking with graphic designers is that there are numerous job opportunities for all types of people.  No matter your skills and strengths, finding a job in this field is a breeze!  So which job speaks most to you?
Maybe you're tech-savvy and you want to pursue web design. Here are just a few of the many jobs that might pique your interest:
Web Designer, Graphic Designer, Layout Artist, Flash Designer
Creative Director, Art Director, Creative Services Manager
Video/Film/Photo Editor, Photoshop Artist, Animator, Motion Designer
Information Architect
Multimedia Artist/Designer, Brand Identity Designer, Logo/Product Designer
Email Marketing Designer or Mobile Designer
Feeling Inspired Yet?
The field of graphic design has so much to offer people with a variety of different interests and skill sets.  Not only that, but the average annual salary isn't too bad either.  Having a job where you can develop your ideas and inspire others sounds pretty sweet to me.  From what I can tell, there are a lot of useful skills you learn with an education in graphic design, from web design to print layout. I encourage you to look into it.
---
About the author: 
Alexandria Faneuf '19 is a Liberal Arts major at MWCC. She is a contributing writer for the News Center.