Training Programs for High-Demand Advanced Manufacturing Occupations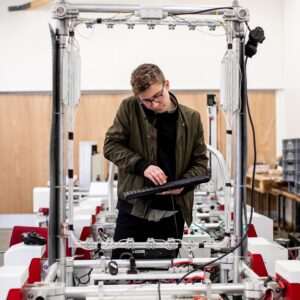 Mechatronics combines robotics, electronics, computers, and control systems to aid in the development of new products in advanced manufacturing processes. With the help of the Mass AMTC TechHire Grant, funding is available to cover the program costs for students who are eligible.  Companies looking to up-skill incumbent workers should also inquire about seating by calling 978-630-9179 or email manufacturing@mwcc.mass.edu. Above and beyond the immediate career path training, we offer additional opportunities to sit for national credentials, certifications, and additional course training.
Did you know….?
Manufacturing accounts for nearly 25% of the entire payroll for North Central Massachusetts, employing over 14,000 people in the region.
The demand for workers continues to grow as a result of new opportunities and an aging workforce.
35% of the aging workforce will retire by 2025.
Our training program has been vetted by industry employers and provides industry-recognized credentials to successful graduates.
Advanced Manufacturing Training Offered
Click to learn more about:
Robotics and Automation Training Success Stories
"I signed up for the QTT program not really knowing what to expect, but after six weeks I am grateful to the QTT team at MWCC for giving me the opportunity for further advancement. They gave me the confidence to be successful in the quality manufacturing field by bringing in substantial life experience to the classroom." – Francesca

"After finding myself suddenly unemployed and not sure which direction to take my career, I found Briana Pena at a job fair and found my way back to MWCC. I enrolled in both the Automation Technology Training and Quality Technician Training certificate programs. Because of the knowledgeable and caring instructors and the MWCC team as a whole that I have become so inspired for my future that I have enrolled in the Manufacturing Technology certificate program and started taking credit classes at night." – Heather
Working with our Local Manufacturing Partners
We have a wide pool of employers with which we partner, including Bio-Techne and Rocheleau Tool and Die. Our industry partners assist with program development, provide feedback on course content, and offer facilities tours for our students. Our employer partners hire program graduates and participate in speed interviewing and career fair events. They also provide job leads to students and graduates. From this active group of partners, we pulled together an advisory board that has a direct influence on our programs and students' success in their careers.
Our strong partnerships with local employers like Bio-Techne in Devens means that our grads can get great jobs after college! Learn what it's like to work in the clean, safe high-tech field of Advanced Manufacturing.
Quality Training –  Six Sigma Yellow Belt Program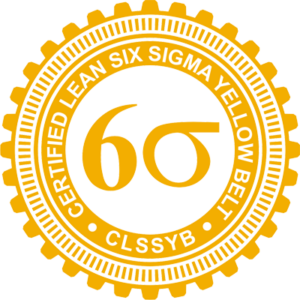 This program introduces an important aspect of any industry – Quality Assurance. Job seekers at all levels benefit from this valuable training and certification. The Six Sigma Yellow Belt Program provides 120+ hours of training to prepare students for careers as inspector/packers, production associates, quality assurance specialists, quality auditors, regulatory associates, and document control specialists in a variety of manufacturing sectors, including medical devices, aerospace, food, and biopharmaceutical processing, as well as service industries.
Six Sigma Training Course Covers:
Quality Systems
Measurement and Inspection
Root Cause Analysis, CAPA
Lean Six-Sigma Methodologies
Six Sigma Certifications:
Upon completion, students can earn a nationally recognized credential by passing the American Society for Quality (ASQ) Six Sigma Yellow Belt certification exam. Alternate ASQ exam choices may be available based on individual backgrounds. Instructor-led test preparation time is provided after completion of the program to augment the individual student test preparation efforts and help boost student performance on certification exams.

Robotics and Automation Technician Training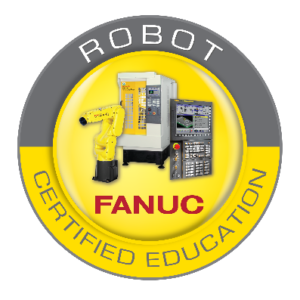 The Automation Technician Training (ATT) program is a hands-on program that prepares students for jobs in advanced manufacturing companies and for additional training in the future. Students will be prepared to seek jobs in the operation, maintenance, and installation of industrial equipment at local companies upon completion of this course.
This program is designed to provide the concepts and skills necessary to become a Manufacturing Technician employed by manufacturing companies running automated equipment. The content areas include online modules as well as hands-on activities using training equipment. The concepts and skills presented during the program are relevant to setup, programming, running, and troubleshooting automated equipment.
Automation Technician Course Covers:
Safety and Standard Operating Procedures – Students are introduced to general safety in industry lockout/tagout and SOPs
Programmable Logic Controllers – Students are set up with a PLC, they create and run ladder logic programs and incorporate a number of different program instruction including timers, counters, math functions, move instructions and sequences.
Fluid Systems (Hydraulics and Pneumatics) – Students are introduced to the differences and similarities between hydraulic and pneumatic systems and will learn to identify and trouble-shoot the components of a fluid system.
Sensors – Students are introduced to a number of different sensor types and their uses. Students will align, adjust, and test a number of sensor types.
Industrial Electrical Systems – Students are introduced to both AC and DC electrical circuits and testing devices. Students set up and monitor control circuits, identify and mount components in electrical enclosures.
Mechanical Drives – Students are introduced to belt, chain, and gear drives, as well as mechanical advantage, drive ratios, and torque, and the corresponding calculations. Students will assemble and align a drive system.
Mechatronics Troubleshooting – Students are introduced to troubleshooting faults in a mechatronics assembly system using system schematic diagrams, troubleshooting charts and I/O verification.
Automation Technician Certifications:
Students who complete ATT can later take a 40-hour Introduction to Robotics in Automation program and receive the FANUC CERT "Handling Tool Operations and Programming" Cert Level I upon completing the online modules, classwork, and passing the final exam.
This training prepares students for the content with the advanced manufacturing credit program material.
Learn more: Call 978-630-9179

CNC Machine Operator Training

Computer Numerical Control (CNC) Training prepares students to be CNC Operators. Learn the skills necessary to perform the basic machine operations of CNC mills and lathes in this certificate program combining lecture, demonstration, discussion, and lab exercises. The CNC Machine Operator program is a 9-week intensive non-credit training course design to provide the knowledge and hands-on skills necessary to prepare students for an entry-level career in machining in a variety of manufacturing fields such as precision machine shops, parts manufacturers, metalworking machinery manufacturers, plastics, aerospace, and medical equipment manufacturers.
CNC Machine Operator Course Covers:
Foundational Skills including

Machining, Shop Math, and Print Reading
Introduction to Quality, Manufacturing and Machining Processes
Metrology, Measurement and Inspection
Technical Communications and Basic Computer Skills

80-hours of hand-on instruction with industrial equipment, both manual and CNC based at the Leominster Center for Technical Education and Innovation
CNC Certifications:
Upon completion of the CNC Machine Operator Training, students may sit for the Manufacturing Skills Standard Council Certified Production Technician Quality and Measurements exam and MACWIC Level 2 Certification.
Learn more: Call 978-630-9179

SOLIDWORKS Training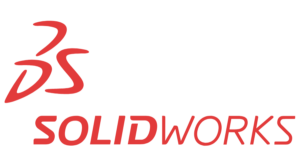 SOLIDWORKS is one of the most popular software tools used in engineering to develop mechatronic systems from beginning to end.  The software is used for everything from planning, visual modeling, and feasibility assessments through to the design and build of mechanical and electrical elements.  The online SOLIDWORKS 3-D Computer Automated Design (CAD) course will teach students the basic concepts of SOLIDWORKS and good modeling techniques.
Course Covers:
Task-oriented approach to learning Solidworks and create 3D CAD models for engineering, sheet metal design, product design and other projects
The processes to complete the modeling of a part
Commands found on the Certified SOLIDWORKS Associate and Professional Exams
Solidworks Certifications:
The course will prepare students to take the Certified SOLIDWORKS Associate Exam (Part 1).
Learn more: Call 978-630-9179
MWCC is an AA/EEO Institution
This program is sponsored by a $4 million grant from the U.S. Department of Labor, Employment and Training Administration. The MassAMTC program is an equal opportunity program. Federal Award ID No HG-29355-16-60-A-25.