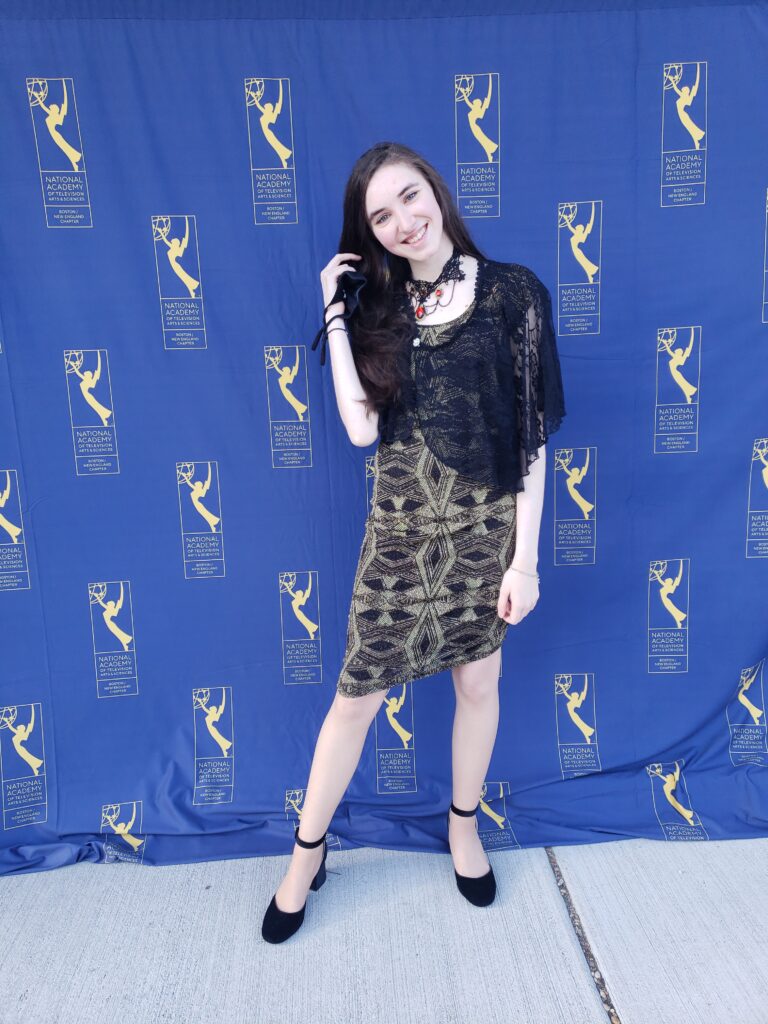 Class of 2022 graduate Michaela Short won five categories at the 2022 New England College/University Student Production Awards presented by the National Academy of Television Arts and Sciences. Awards were announced at a ceremony on June 14, 2022.
Short's production "Ashes" won the Music Video, Animation/Graphics/Special Effects, Audio/Sound (tie with Champlain College), Photographer, and Talent/Performer categories, and received honorable mention in the Director and Editor categories.
The National Academy of Television Arts & Sciences Boston/New England Chapter is dedicated to the advancement of the arts and sciences of television, the fostering of creative leadership in the television industry, and the encouragement of excellence in artistic, educational, cultural and technical progress.
"I had always loved cameras when I was little," Short shared. "I attended a filmmaking Career Technical Education course during high school, and I knew that this was what I wanted to do. Filmmaking really is what got me through the pandemic."
Her talent as a filmmaker was proven early when her production "The Beauty of Believing" won four categories in the New England High School Student Production Awards of the National Academy of Arts and Sciences. The film was then nominated for three categories at the National High School Student Production Awards, where it won the Videographer/Cinematography category.
Short's high school filmmaking instructor suggested to her that she continue her education in filmmaking with the Media Arts & Technology program at MWCC.
"I loved all of the media arts teachers at the Mount," Short notes. "John (Little), Claudia (Plasse), and the others. I appreciate all of them and how helpful they were in getting me to my goals, even tailoring classes to help me learn and explore more."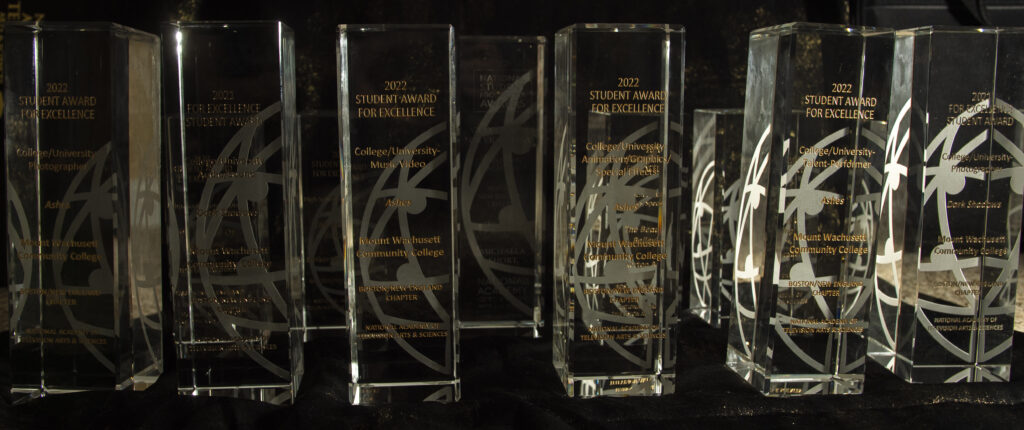 This is not Short's first winning production at the College/University Student Production Awards. In 2021 she won the Audio/Sound, Photography and Cinematography categories and earned an honorable mention in Editing with "Dark Shadows".
As a student at MWCC, Short participated in the Commonwealth Honors Program, which offers students opportunities to extend their learning beyond the classroom with research, tutorials, and individual advising while developing a professional portfolio of their work and education.  Short's honors portfolio, a story told through audio and visuals without dialogue called "Secrets of the Soul", will be submitted for the 2023 New England College/University Student Production Awards presented by the National Academy of Television Arts and Sciences.
"I feel that Michaela's final honors component will see equal or even greater success with awards than her previous entry," MWCC Media Arts & Technology Department Chair John Little said. "She is an outstanding student and representative of the strength of our Media Arts Program. It is a joy to share ideas and techniques with our students, especially when they take it to the level she has."
Short graduated with honors from MWCC with a degree in the Video/Film concentration track of the Media Arts and Technology program. The Video/Film concentration focuses on the aspects of pre-production, studio and location recording, and post-production editing. The degree places special emphasis on message design and storytelling techniques and provides students with hands-on experience in the College's video and audio studios.