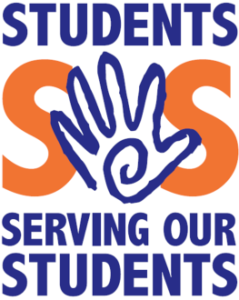 The Student Serving Our Students (SOS) program is a peer-mentoring program that helps connect students to resources on-campus and in the community when they are struggling with issues such as childcare, transportation, food insecurity, housing, etc. SOS and Food for Thought are partner programs that work together to ensure long term food security for students. SOS mentors can also help students apply for SNAP benefits (formerly known as food stamps).
The SOS Office is housed in Room 152 on the MWCC Gardner campus, and may be available by appointment on the Leominster campus.
Please note that the SOS schedule is subject to change based on the academic calendar, availability of volunteers, as well as the status of the pandemic. Virtual check-ins may be available so please ask!
Students Serving Our Students (SOS) – Gardner
Gardner, MA Campus Location
444 Green Street, Gardner MA
Room S111
Phone: 978-630-9255