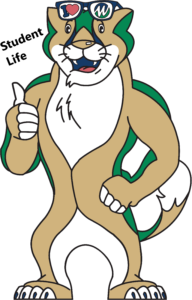 There is always something happening at MWCC whether it is in-person or virtually. The Student Life Office, in conjunction with CATS (Campus Activity Team for Students), offers a wide variety of programs such as engaging speakers, exciting performances, creative workshops, or hands-on activities. All of these programs may be found on InvolveMOUNT, the student engagement portal.
Be sure to check InvolveMOUNT frequently to see the latest events and if you "join" a student organization or the "Student Life Office" on InvolveMOUNT you will receive weekly emails listing all of the upcoming events.
Be sure to download your "Event Pass" on InvolveMOUNT prior to attending any in-person events!
Spring 2023 Events List