Kathryn Swantee – Art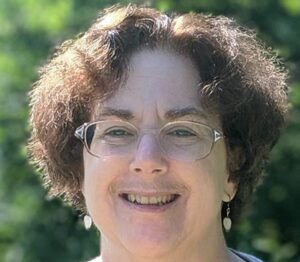 Kathryn is an award-winning artist and teacher, trained at the School of the Worcester Art Museum. She has worked in a variety of fields and mediums including graphic arts, stencil & upholstery fabric design, photo restoration and murals in acrylic. She is best known for her award winning watercolors and has taught this medium for more than 30 years. She has won a number of grants as a teacher of the arts, most recently for "Tribe Art," a program at First Parish Church (Fitchburg) designed for area youth to learn a wide variety of artistic mediums. She has taught for numerous years at MWCC and the ALFA program at Fitchburg State. She uses a technique called "glazing", which helps artists build up transparent layers of paint to create texture, color and depth in the painting. Her favorite painting subjects include cats, flowers, butterflies and birds. Kathryn's work often focuses on environmental issues such as the decline of butterflies and bees and what we can do to help our environment recover.
Her next project is a second book with award-winning author Sally Cragin. Kathryn has illustrated "The Therapy Cat Book" soon to be published by Swan Hope Press, a new publishing house based in north Worcester county. "Whether I'm teaching kids or adults, I love seeing artists develop their talents," she explains. "I get inspiration working with all my students." For more on her work, visit "Karthryn Swantee" on Facebook and "Swan Hope Press."
Mike Jablon – Business Skills and Professional Development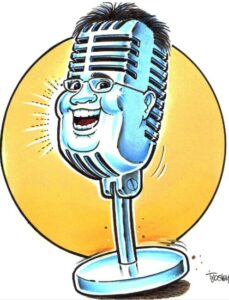 A native of Boston, Mike Jablon is an actor and voiceover artist. he earned an A.S. degree in Broadcasting and Telecommunications from Mount Wachusett Community College. He went on to complete the Mass Comm Film program and earn his B.S. at Emerson College.  As a voiceover talent, he can be heard commercially providing his talents to global companies like Tyson Foods, MassSave, Poland Springs, and Nestle. He also enjoys lending his character voices to numerous projects. As an on-camera actor he was Binders Gast in the Brad L. Coley gothic thriller "East of Acadia", Sam in the Eric Joslin dramatic film "Shoestrung", Milo Redding in Jeremiah Johnson's compelling film "Among Wolves", and as Ezekiel in Comedy Central's "Time Traveling Bong". Mike also returned to the theater as Bill in George Masselem's production of "Our Capital." Most recently he can be seen in AMC's upcoming horror TV Series "NOS4A2".
Michelle Haggstrom – Home Ownership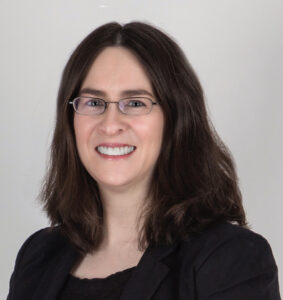 A Gold Top Producer and past president of the North Central Mass Association of Realtors®, Michelle received the Massachusetts Realtor® of the Year award in 2016.  Michelle is a Certified Residential Specialist and Seniors Real Estate Specialist.  As a Resort and Second-Home Property Specialist, Michelle helps clients purchase homes they've dreamed of owning.  Michelle has been recognized as a good neighbor by the local Realtor® board for her community service and involvement.  A member of the United Way Community Investment Team and Ambassador of the North Central Chamber of Commerce, Michelle supports our local non-profit agencies including the Boys & Girls Club and local animal shelters.  Michelle's background as a Certified Public Accountant supplements her expertise in helping clients achieve their real estate financial goals.
Norm Wironen – Finance & Investing
Norm Wironen is a well-known business owner in the Greater Gardner area. His first career spanned 26 years in the family photography business, which serviced most of the furniture manufacturers in New England.  With the decline of furniture manufacturing in New England, he switched careers and opened the first Edward Jones office in the Greater Gardner area.  With his significant involvement, Edward Jones now has 6 offices in Gardner, the contiguous towns and Athol.  Over his 47-year career in Gardner he served as an officer and director for numerous non-profit organizations in the community.  Upon his retirement in 2018, Norm was honored by the Greater Gardner Chamber of Commerce with its Lifetime Achievement Award.  Norm saw himself as an educator throughout his Edward Jones career.  He strongly believed that individuals must take control of their personal finances, understand the "why" of his recommendations and the alternatives so that they could make rational choices.  He taught investing courses for many years at MWCC and is pleased to be able to continue educating people in Personal Finance through his current engagement with MWCC. Norm earned an M.B.A and holds the Certified Financial Planner® (CFP®) and Chartered Financial Consultant® (ChFC®) professional designations.
Shelley Errington Nicholson, Ph.D. – Business Skills & Professional Development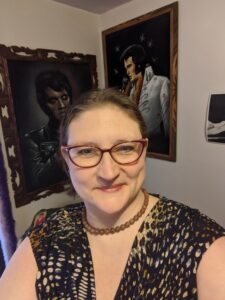 Shelley Errington Nicholson is a graduate of Roger Williams University with a Bachelor's degree in Corporate Communications and a minor in Music. She also received her Masters of Science degree in Human Development and Family Studies with a concentration in College Student Personnel from the University of Rhode Island. Finally, Shelley received a Ph.D. in Educational Policy and Leadership from the University of Massachusetts Amherst as well as a Graduate Certificate in Advanced Feminist Studies. Shelley has worked at several institutions including WPI, MCPHS, Rice University, and the University of Edinburgh. Shelley is the co-editor of the text Empowering Women in Higher Education and Student Affairs: Theory, Research, Narratives and Practice from Feminist Perspectives. In her current role at MWCC as the Director of the Brewer Center, Shelley coordinates service-learning and community-based internships for MWCC students, oversees the SOS Peer Mentoring Program and Food for Thought: Campus Pantry, as well as budget management and strategic planning.
Gregory Lambert, NRAEMT I/C – CPR/EMT/EMS
I began my EMS/medical career as a combat medic in the US Army in 2001 serving as medical section NCO of a battalion aid station/ambulance section completing 13 years of service. I became certified as an EMT in Massachusetts in 2003 and Advanced in 2005. I received my Massachusetts OEMS instructor certification in 2005 allowing me to instruct nationwide and have been instructing in all levels of EMS (EMR, EMT AEMT, Paramedic) since 2003. I have been certified as AHA CPR Instructor since 2003. I am currently Adjunct Faculty here at Mount Wachusett Community College as the Instructor/Coordinator for the EMT Program where I have served for 6 years. I am also currently employed as DICO, Field Supervisor, Training Officer for MedStar Ambulance out of Worcester, MA where I have been employed for 10 years
Joyce Miller – Art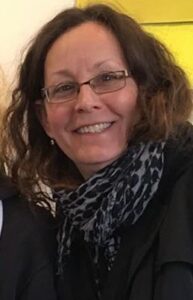 Joyce Miller is Chair of the Art Dept. at MWCC and has instructed drawing, ceramics and foundation art courses for over 22 years. She founded the Art Dept.'s Annual Summer Art Program for Youth & Teens in 1994. She received a B.F.A. degree in painting from Illinois State University and an M.F.A. degree in sculpture from UMASS-Amherst. Upon graduating, she was a member of Soho 20 Gallery in NYC, was represented by East West Gallery in Chicago and worked in production ceramic studios. She has been awarded a National Endowment for the Arts grant, Innovation Fund grants and her work has been included in exhibitions throughout the U.S. Her current work includes sculptural clay pieces, mixed media sculpture and drawings.
Julie Millar, Home Ownership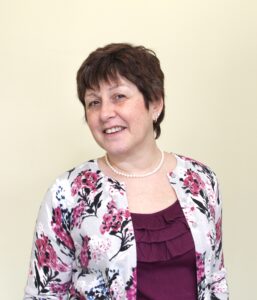 Julie Millar is a home stager who owns Home Staging by Julie. She has been staging, consulting, downsizing, and organizing since 2010. Julie is a graduate of Mount Wachusett Community College, Middlesex Community College and has certificates from the Association of Design Education and Home Staging.com. She has consulted and staged homes from $50,000 to $1,000,000, giving homeowners the knowledge to get their homes sold in the shortest amount of time and for the most money. Julie periodically writes articles for the Winchendon Currier on issues that are informative as well as relatable.  She is a member of the North Central Chamber of Commerce and also the North Central Massachusetts Association of Realtors. Other affiliations that she belongs to are RESA (Real Estate Staging Association) and ADE (Association of Design Education). She is certified in Interior Redesign and is a Certified Color Expert. Julie's other hobbies and interests include biking, running, kayaking, hiking and Zumba.
Theresa Kacian – Arts & Crafts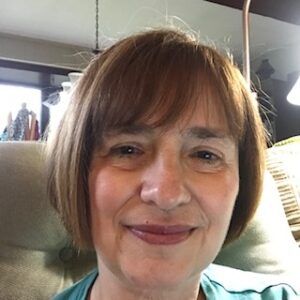 Former Rehabilitation Counselor and current Academic Coordinator at Mount Wachusett Community College, Theresa has also taught fiber arts for over 35 years, including knitting, crochet, tatting, basketry, loom weaving, as well as fiber arts with plant materials, such as wreath making. Theresa loves teaching people to master a craft that will lead them to hours of relaxation and creativity. She has taught knitting and crochet at MWCC, as well as Montachusett Technical School. Knitting is a particular passion of hers and she loves teaching people new stitches and how to play with color and designs. She also loves the math behind knitting and how to interpret/decipher pattern directions. She holds a weekly knitting group that continued throughout the pandemic on Zoom. Sharing her love of this craft involves educating students about fiber contact, yarn dying, social media craft sites such as Ravelry, and understanding how to correct pattern errors. She hopes to teach this craft for many years to come.
Derek Skapars – Woodworking
Derek Skapars is a well-recognized furniture maker with over thirty years of experience. Laying hardwood floors with his father at the age of 7 sparked his interest in woodworking. Derek graduated from Dover-Sherborn with 2 Excellence in Woodworking Awards. His project of choice, The Adirondack chair. After High School, Derek pursued and achieved degrees in Psychology from Arizona State University (2005), Furniture Making from North Bennet Street School (2007), Counseling from The Institute of Chemical Dependency Studies (2016), and received his Massachusetts Vocational Educators license (2020). Derek currently teaches woodworking at Keystone Educational Academy in Leominster, MA, and will be instructing his 28th Adirondack Chair Making Class for the third time at Mount Wachusett Community College. He has a systematic approach to teaching his craft. 
Patricia Darby – Music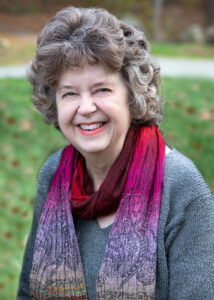 A graduate of Indiana University with a Bachelor of Music Education, Darby received a Master's in Education: Curriculum and Instruction with a Specialization in Creative Arts in Learning from Lesley University and also holds a Director of Fine Arts Certification from Fitchburg State University.  She has taught in public and private schools for 36 years.  She was a flutist with the Central Massachusetts Symphony Orchestra for 25 years and currently plays in three professional bands in Leominster, Ashby and Fitchburg.  She has especially enjoyed playing in pit orchestras for musicals at Mount Wachusett Community College and directing and producing 13 major musicals at her past high school in Worcester.  She is the founder of Soundings Handbell Choir at the First Congregational Church in Gardner and has been its director for 37 years.  She has been active with the Fine Arts Woodwind Quartet for 40 years, performing at weddings, formal concerts and children's performances.  She enjoys sharing her love of music with others and gives private lessons in her home.
Emily Zimmatore – Health & Wellness
Emily Zimmatore is a RYT, 200hr (Registered Yoga Teacher). In addition to her certification in yoga, she holds degrees from Georgia Baptist Hospital School of Nursing (now Mercer University) and Oglethorpe University. Before retiring and relocating to Massachusetts, she practiced as a Registered Nurse in her hometown of Atlanta, GA. She and her husband moved to Massachusetts 15 years ago and they live in Princeton. Her interests include spinning yarn, knitting, walks, gardening and gardens, kayaking, good books, friends and yoga. She had dabbled in yoga over the years but, 3 years ago, she started practicing daily and immersed herself not only in the physical practice but also in the philosophy of yoga. Emily believes strongly that yoga is for all people, regardless of age, size, or ability. The philosophy of She strives to ensure that her classes are fun, accessible, inclusive and user-friendly. The benefits to all bodies, she will tell you, cannot be overstated!
LeeAnne Krusemark – Writing, Publishing & Literature
LeeAnne Krusemark is an adjunct online Professor of Publishing for more than 1,000 facilities worldwide, and is a nationwide speaker on the topics of entrepreneurship and publishing. Her in-person lectures have been offered at more than 200 facilities nationwide, including Purdue, and she has been asked to speak at a Senate-sponsored business conference as well as for the Department of the Army. In addition, LeeAnne has owned a successful award-winning public relations business for more than 20 years and is a Chamber of Commerce Past President. She is also a former journalist, editor, and managing editor of newspapers, as well as an author of countless magazine articles and several books, some of which can be found on Amazon.
Anne McWaters – Health & Wellness
Anne McWaters is a Registered and Licensed Dietitian Nutritionist with a master's degree in Food and Nutrition. A member of the Academy of Nutrition and Dietetics as well as the Massachusetts Dietetic Association, Anne has a particular interest in sports nutrition and is a member of the Sports, Cardiovascular, and Wellness Nutrition (SCAN) dietetic practice group. She has experience in counseling individuals in one-on-one settings, as well as leading teams and groups in classes on current nutrition topics, sport-specific nutrition, and disease-specific nutrition issues. Anne is passionate about helping people make positive and sustainable lifestyle and nutrition changes. When not busy coaching clients, she enjoys spending time with her family, coaching basketball, working out, hiking, spending time outdoors, and baking.
Isaiah Jasmin – Business Skills & Professional Development
For over 15 years, Isaiah's career has reflected his deep passion for helping others. As the director of several non-profit organizations, Isaiah has assisted families and individuals from various backgrounds, cultures, and environments. Isaiah's work has included working directly with young children, adolescents, and adults to achieve their personal goals. Isaiah has vast experience serving specialty service programs for children on the autism spectrum disorder and aids families through the process. With a Master of Science in Organizational Leadership and a Bachelor's in Communications and being a certified life coach and trainer, Isaiah is a business owner and motivational speaker.
Jenny Jasmin – Health & Wellness
With a Master of Science in Child and Adolescent Developmental Psychology, Jenny is a Developmental Specialist who has worked in Early Intervention (EI) for over seven years. She received her Bachelor's degree in Child Psychology from Bridgewater State University and is now committed to working collaboratively with families, guardians, teachers, and childcare providers in assessing children's developmental needs, deficiencies, and disabilities. Jenny has extensive experience working with specialty service programs for children on the autism spectrum disorder and facilitates families through the transition process for their children to enter the public school system. Jenny knew at an early age that she wanted to play a role in providing support and assistance for child growth and development.
Jennifer Fortunato
Jennifer Fortunato has practiced meditation, energy work, psychic development, mysticism, and the mind-body connection for over 25 years. Her practice, The Soul Foundry, includes working with both people and animals as an intuitive energy healer, spiritual coach and animal communicator. Her approach is soulful yet practical, and rooted in the fundamentals of trust, balance and holistic well-being. Her goal is to empower others with practical tools and to help people and animals navigate life with more ease and joy!
Michael Capers – Arts & Crafts
Michael has been doing custom paintings and drawings for over 5 years. He also has incredible wood working skills from creating custom concealment cabinets to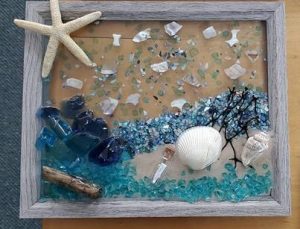 loft beds. Prior to this, Michael's experience in sales and bartending has given him an advantage of leading a crowd. His skills in communicating the steps for the projects done at our events have been applauded by our customers. Customers who have never painted before have left with beautiful masterpieces and are always grateful for Michael's expertise, sense of humor, and ability to describe the steps involved.