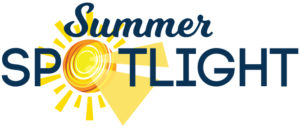 2020 Summer Spotlight – Drama Camp Programs for Kids of All Ages!
Our ever-popular drama camp programs provide unique opportunities for every age group, culminating a performance on the Theatre at the Mount Stage! These programs fill up very quickly so be sure to register early.
Youth Troupe: Grades 1–4 (limited to 30 students)
Junior Troupe: Grades 5–8 (limited to 70 students)
Senior Troupe: Grades 9–12 (limited to 40 students)
Programs will include classes in acting, music, and dance plus theatre games, supervised recreation and more.
Dates:  July 6 – 9 and July 13 – 16 (8 days) – 9AM–3PM
Performance: Thursday, July 16 (time TBA)
SPECIAL PROGRAM FEE $249 (price includes lunch)
REGISTRATION BEGINS MARCH 2