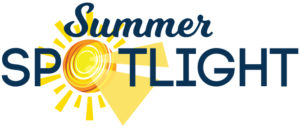 2018 Summer Spotlight – Drama Camp Programs for Kids of All Ages!
We have revamped our ever-popular drama camp programs to provide a new and unique theatre opportunity for each age group. In addition, we are excited that this year our camp programs will culminate with a performance on the Theatre at the Mount Stage!
Youth Troupe: Grades 1–3 (limited to 40 students)
Junior Troupe: Grades 4–8 (limited to 60 students)
Senior Troupe: Grades 9–12 (limited to 40 students)
Programs will include classes in acting, music, and dance plus theatre games, supervised recreation and more.
Dates:  July 9–12 and July 16–19 (8 days) – 9AM–3PM
Performance: Thursday, July 19 (time TBA)
SPECIAL PROGRAM FEE $229 (price includes lunch)
REGISTRATION BEGINS APRIL 4