PLAY A LEADING ROLE AT THEATRE AT THE MOUNT!
Support TAM and be an integral part of Arts & Culture in North Central Massachusetts.
Individual Sponsors
After 557 days of darkness, the lights are finally back on at Theatre at the Mount. With the utmost concern for the health and safety of our cast, staff and patrons we are taking small steps back to full production. Our 2022 season will kick off in February with Little Shop of Horrors and we intend to produce 4 additional shows during the year (to be announced).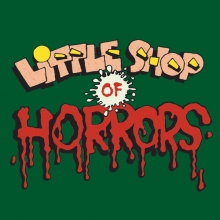 AND 4 MORE FABULOUS SHOWS!
NOW MORE THAN EVER WE NEED YOUR SUPPORT! Your contribution as a Program Sponsor will help us in keeping professional quality, affordable live theatre a vital part of our local community! 
Please consider one of the following levels of support:
UNDERSTUDY $25 – $49
ACTOR/ACTRESS             $50 – $99
STAR $100 – $249
DIRECTOR $250 or more
 All sponsors will be listed in all 5 of our 2022 Show Programs!
This is a wonderful way to express your appreciation for the arts and to demonstrate your support for Theatre at the Mount.
Don't wait! – Deadline for Theatre at the Mount sponsorship is January 4, 2022
---
Business Owners – Promote Your Company or Organization in our 2022 AD BOOK
When you place your business ad in all five major show program books, 20,000 potential customers from all over New England will see it and know that you support your favorite theatre and the arts in general!
Ad Sizes and Prices
Full Page (print and projection)
$400
Full Page (print only)
$300
Half Page (print only)
 $150
Contact Gail Steele at g_steele@mwcc.mass.edu for more information.
---
Corporate Sponsorship
Theatre at the Mount, a nonprofit community theatre located on the Gardner campus of Mount Wachusett Community College, has been named Central Massachusetts' Premier Community Theatre by voting patrons and the local media. Since its inception in 1976, TAM has been critically acclaimed for its outstanding productions, bringing the highest quality live theatre to thousands of children and adults while providing a rich environment to showcase local talent.
To supplement ticket sales, each season we offer local merchants the opportunity to sponsor a show or shows of their choice. In addition to the tax credits your company will receive by supporting Theatre at the Mount, you would also benefit from other promotional opportunities. Let us work with your company to customize a partnership package that works best for your budget.
Contact Theatre Director Gail Steele for more information on any type of Sponsorship. 978-630-9162 or g_steele@mwcc.mass.edu