In-person classes – Fall, 2021
BEGINNER TAP (Teen & Adult)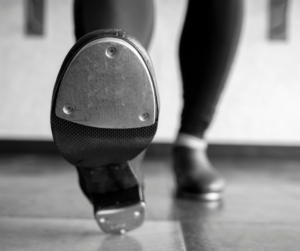 Whether you are a beginner or have a little experience (less than 1 year), this class is a great way to get your feet moving. Focusing on solid technique students will learn basic tap skills and use them to create unique tap combinations. Dust off your tap shoes, let loose and tap your cares away!
WEDNESDAYS: 7 pm to 8 pm
8 weeks, beginning September 22 (September 22, 29, October 6, 13, 20, 27, November 3, 10)
Instructor: Nicole Couture Skorb
Program Fee: $79
MUSICAL THEATRE DANCE (grades 4 to 8)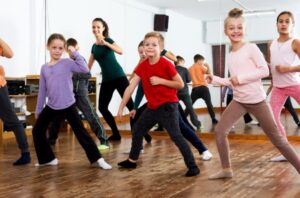 This class is perfect for students who are new to dance or interested in developing their dance skills for performing in musical theater. Learn basic dance technique, spatial awareness, musicality and dance terminology. Boost your stage presence and confidence and let your light shine!
SATURDAYS: 10AM to 11AM
8 weeks, beginning September 25 (September 25, October 2, 9, 16, 23, 30, November 6, 13)
Instructor: Nicole Couture Skorb
Program Fee: $79
ACTING "FUN"DAMENTALS (Kids – grades 1 to 4; Juniors – grades 5 to 8)
Using basic acting principles, theatre games and improvisation students will bring characters and stories to life. Build performance skills, boost stage presence and confidence while discovering the real joy of performing on stage!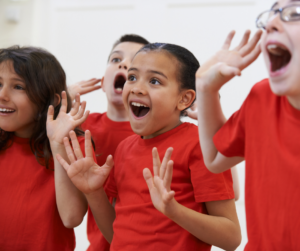 KIDS

MONDAYS: 4:30PM TO 5:30PM
8 weeks, beginning September 20 (September 20, 27, October 4, 18, 25, November 1, 8, 15 – no class on October 11)
Instructor: Melissa Gates
Program Fee: $79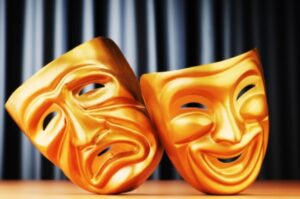 JUNIORS

MONDAYS: 6:00PM TO 7:00PM
8 weeks, beginning September 20 (September 20, 27, October 4, 18, 25, November 1, 8, 15 – no class on October 11)
Instructor: Melissa Gates
Program Fee: $79
For more information contact Professor Gail Steele at g_steele@mwcc.mass.edu