Mission Statement
To utilize integrated marketing that best positions the college to communicate its benefits to its many constituents and to maintain a competitive edge, while enhancing the College's positive image through effective communications, public relations and marketing publications.
Staff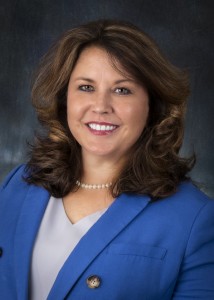 Lea Ann Scales
Vice President of External Affairs, Communications & K-12 Partnerships
978-630-9320
Lea Ann provides energetic leadership for marketing, communications, public affairs, public relations and the college's K-12 partnerships. She oversees a $2.75 million budget providing early college programming and access to students in the K-12 system, servicing over 4,000 students in middle and high school. These partnerships have been recognized nationally for their innovation. She also oversees the college's strategic marketing, communications, public relations and external affairs initiatives.

Stephanie England
Director of Marketing & Communications
978-630-9300
Stephanie manages the college's brand, builds integrated marketing campaigns and provides creative direction for all of the college's strategic communications. She helps to make higher education more accessible to the communities of North Central Massachusetts through targeted, inclusive, and cost-effective marketing outreach efforts.  Stephanie also monitors performance metrics and analyzes return on investment for all campaigns.
Nia Carignan
Assistant Director of Marketing & Communications
978-630-9158
Nia strategically promotes the College via traditional and digital messaging and executes creative communication projects to support the college's communications, public relations and marketing objectives. She serves as the chief writer for the Marketing & Communications team and conceptualizes, develops and produces innovative approaches to communication initiatives including public relations/communications, website management, blogs, podcasts, webinars, and social platforms. Nia supports the ongoing development and maintenance of the College's website content to ensure consistency, accuracy and compliance with required standards. Additionally, she maintains and monitors the College's social platforms and assists in the development of the College's social strategy.
Haley Caisse
Graphic Design Coordinator
978-630-9392
Haley plays a vital role here at the Mount. She is the creative mind for all marketing materials including digital advertisements, print materials, and billboards; she carries our brand forward across all marketing materials and imparts her knowledge to others, because we are, after all, a place of learning and teaching. She works alongside other departments to provide creative solutions to help them achieve their goals.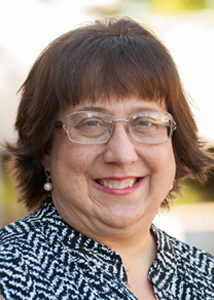 Joyce Cormier
Administrative Assistant
978-630-9122

Joyce provides administrative support for the division. Her duties include the placement of purchase orders; supporting the coordination of events and specialized marketing efforts; archiving marketing materials; proofreading; maintaining databases and assisting with the research, collection, and compilation of data as needed for preparation and submission of reports.