Class of 2017
Marymar Perez Cruz
Human Services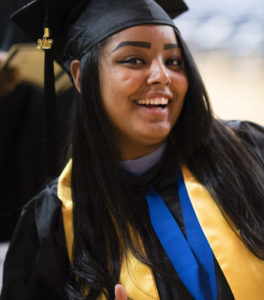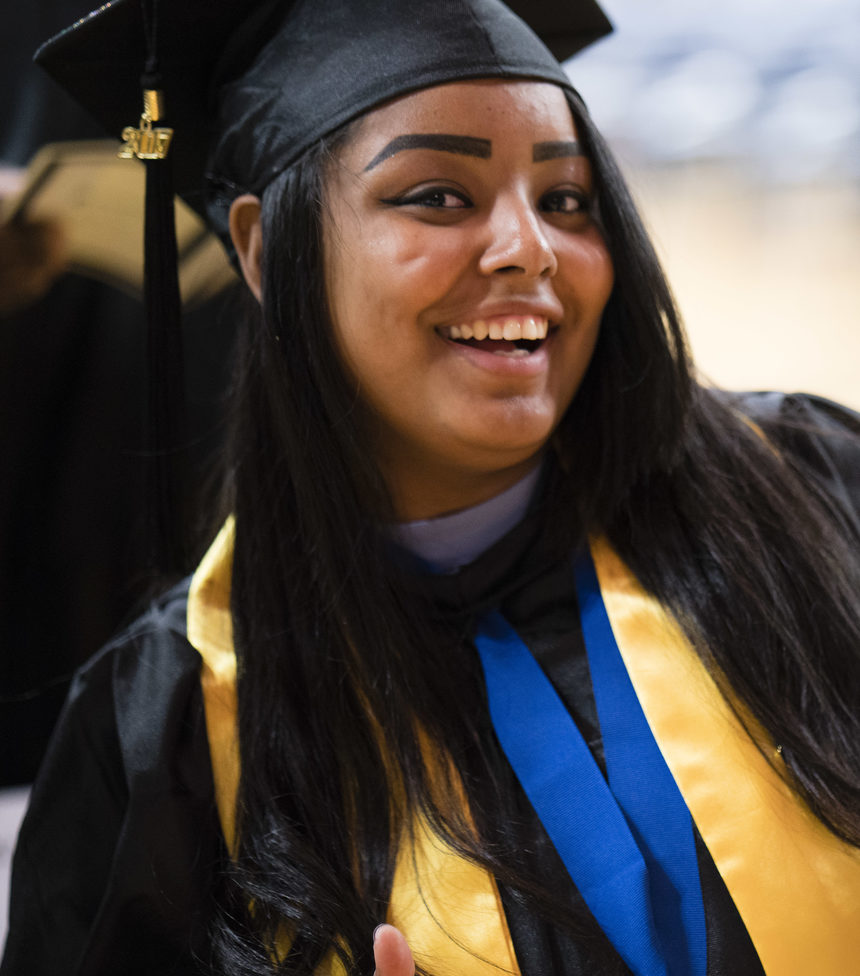 Marymar Perez Cruz graduated with honors and her Associate's degree in Human Services degree from MWCC. As a working mother, Marymar said that it was the flexibility of classes at the Mount, along with a strong work ethic, that allowed her to be successful.
"I balance studying kind of like if it were another job … I have to make time because I have a very busy life, I work and I have a family. Marymar said. "It's definitely worth it being a good student, having a good GPA, being active."
Marymar used the flexibility of classes at the Mount to her advantage, balancing school through the use of night, online, hybrid and cycle classes that are completed in three months. The college also offers classes at the Devens and Leominster campuses to make college more accessible to the 29 communities it serves.
But it wasn't just the accessibility of those classes that allowed Marymar to succeed, but how they helped her find a balance between school and the rest of her life. Whether it was finding the right time to do homework or the perfectly timed class that allowed her to still spend time with her kids, Marymar fit her education into her life and succeeded.
"My weekends are for studying. Specifically Sunday – and most things are due on Sunday night for online and hybrid classes – I study and do all my homework," Marymar said. "It actually pays off! Like at graduation I'll be separate from my class because I'm in the Honors Program. I'll get to wear something extra over my neck, because I graduated with honors. I'm definitely prideful, definitely."
In the fall of 2017, Marymar will be attending Elms College to continue her degree.