Alumni Profiles & Testimonials
Filter testimonials by
and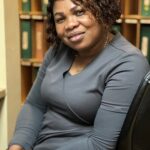 Meet Rosemary Ireni
Nursing
I can't thank the MWCC Nursing Department enough, especially all my lecture and clinical instructors. I would like to specifically thank my Medical-Surgical clinical instructor, Cindy Adams, who exemplified the greatest virtues of a consummate nurse.
Read Full Testimonial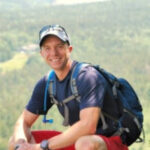 Meet Adam Gelinas
Computer Information Systems
At MWCC I learned all the fundamentals required to succeed in the field of software engineering. The CIS curriculum gives students a broad and solid foundation on which to build.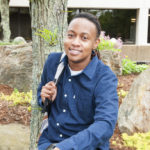 Meet Gemini Walter
Human Services (Adult Basic Education)
"I grew up below poverty level and school, education just wasn't a priority. I dropped out of high school. I had no real formal education, or goals, or ambitions to even go to school. That's why I came back as a non-traditional student later on in life – to try to put the pieces of my life back together."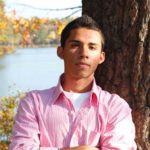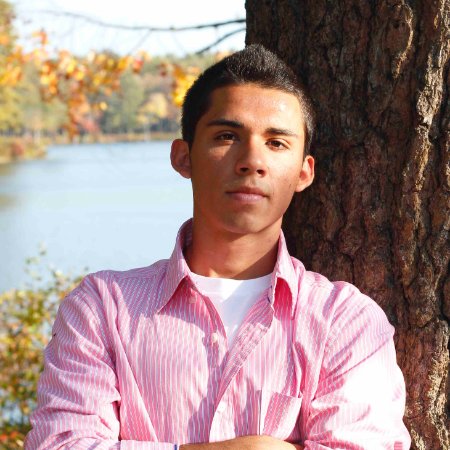 Meet Jose Herrera-Ruiz
Computer Information Systems Graduate
"MWCC gave me a solid foundation that I keep building on in all of my classes at UMASS Lowell. It was a smart idea to get my associate's degree first. It helped me with jobs in the short run so I could get my bachelor's degree and still work full time."
Meet Marymar Perez Cruz
Human Services
"The Mount helped me achieve my goals because of the flexibility it offers. Knowing that I have options helped me because of the busy life that I have."
Read Full Testimonial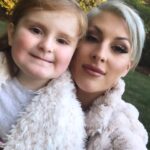 Meet Kaleigh Peterson
"MWCC allowed me to blossom, and see myself as the intelligent and capable woman I am. It alleviated my fears of higher ed and provided me with the chance I needed to change my life."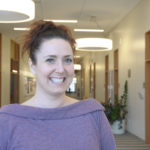 Meet Cassie Carlson
Human Services
Having been out of the Marine Corps for over fifteen years, I didn't feel like I deserved the help, and quite honestly, I had trust issues. Had I not finally given in, I would not have had all the help I am now getting. I am going to a four-year college because Veterans Services did not give up on me.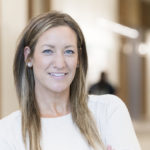 Meet Jessica Decker
Nursing
Mount Wachusett became my answer to the question 'what if'? What if I have a support system so amazing that I begin to accomplish things I had previously only dreamed of? Mount Wachusett is that inner voice you hear ever so slightly in your ear at the times you need it most say, "you can do this."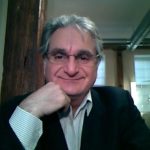 Meet Charlie Greco
Public Relations
I found myself being inspired and motivated by students old enough to be my grandchildren and then something unexpected happened along the way; I found myself again; a second chance to make an impact on people.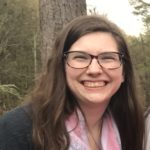 Meet Lily Carr
Natural Resources
"My Natural Resources degree gave me the skills and knowledge to launch my career with the Department of Conservation and Recreation and truly helped me excel. I get to work outside and it is such a joy knowing I got where I am today because of MWCC."
Meet Kaitlyn Fales
Business Administration
"Being a part of a community college is a whole body and mind experience - you can't just come and take classes. I've made so many friends that I wouldn't have met otherwise."
Read Full Testimonial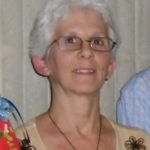 Meet Ann Giaquinto Scott
Complementary Healthcare
"I found the professors to be well educated medical professionals who love to share their knowledge of traditional and complementary therapies. It is their dedication to lifelong learning that inspired me to continue my education and pursue a bachelor's degree."
Meet Sarah O'Sullivan
Dental Assisting
"As a graduate from MWCC's Certificate program for dental assisting, I feel more than prepared in the field. The teachers and staff were incredibly helpful throughout the entire program. Any day I needed help or had a question I was always answered quickly and thoroughly. All of the students are always well taken care of!"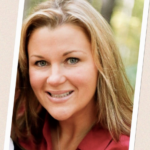 Meet Elzbieta Solimeno
Dental Assisting
"The Dental Assisting program at MWCC offers a hands-on training by faculty in the dental field. The professors are very helpful and knowledgeable, and the clinic is beautiful. If you enjoy helping people, wanting to make a difference in patients' oral health and working in a professional environment then I really recommend Dental Assisting program at MWCC."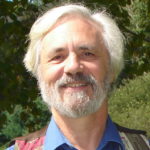 Meet Michael Young
Complementary Healthcare
"I have had a chance to update and polish my skill set, to study with inspiring teachers, and to share in class with students who treated me with respect and appreciation."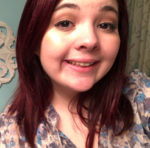 Meet Ashley McHugh
Communications
"When I went in for my SMART Start and to fill out my FAFSA, the staff made everything super easy to understand. They were willing to help me every step of the way."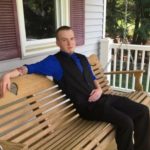 Meet Jonathan Blouin
Liberal Arts & Sciences
"The Gateway to College program offered me the second chance I needed and that little extra push to get my schedule in order."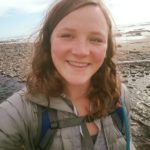 Meet Laura Connolly
Art
"I grew exponentially as an artist and as a person because of this program. The community of people and discussion time is priceless, validating, and encouraging. Can't say enough about my time here. Thank you MWCC!"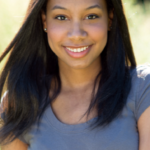 Meet Alyssa Fishenden
Art & Design
"I ultimately wanted to pursue a bachelor's degree in Fashion Design, so I catered each art project to fashion, that way I would have portfolio pieces geared towards my prospective major. You can really use this opportunity to explore and experiment. Make it your own."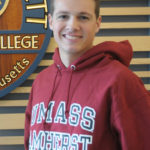 Meet Kyle Deane
Liberal Arts & Science
"A huge part of it for me was the tuition break… but also the expectations, like the GPA, were just another driving factor. It was almost like a challenge – a personal challenge to adhere to the guidelines and in that same vein keep your eye on the prize and work towards a dream you have."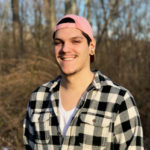 Meet Mackenzie Christensen
Media Arts
"I am currently working towards my bachelor's degree at Berklee College of Music Online and would not have been able to do it without the knowledge and skills I learned at MWCC."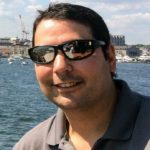 Meet Ricardo Scarello
Computer Information Systems
"Never think that you can't get the right start to your career at a community college. I was a non-traditional student, going back to college when I was 30 years old, and there was no better place to get the support and confidence that I needed."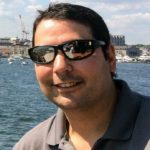 Meet Ricardo Scarello
Computer Information Systems
"For those who are battling a disability, MWCC encouraged me and gave me a solid foundation to achieve my educational and career goals. There were times that I felt like giving up, but I kept moving forward and soon I will start a PhD program. It is all up to you."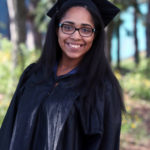 Meet Bella Ballin
Liberal Arts & Sciences
"This scholarship reminds me that MWCC is a place that I can always return to. It's a place I hope to return to – to reinvest in the place that invested in me. Thank you so much for seeing the potential in me."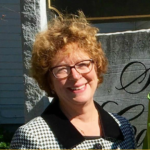 Meet Deborah W. Wright
"Our school community is delighted with our new website and it is working just as we hoped it would. It is not only highly usable by our own families but it showcases our school for prospective families. It is simply A++! The partnership with MWCC's GID program far exceeded our expectations and provided an excellent opportunity for those students to work with a real client!"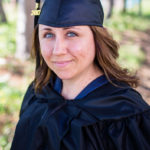 Meet Jennifer Guerriero
Liberal Arts
"I always felt like I fit in. I was very nervous and I put off for a long time going back because I felt that I was much older and that I'd feel silly just going in and there'd be a lot of young students. Once I got to the Mount, it was nothing like that at all."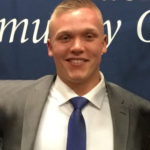 Meet Josh Goliber
Criminal Justice
"The Criminal Justice faculty at the Mount does an amazing job, they have an amazing group of people working with them."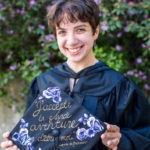 Meet Danielle Waseleski
Liberal Arts
"It's so rewarding working for the school, you just learn so much, and I feel like from work-study you just get so much more out of your school."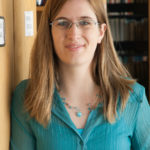 Meet Taryn Holly
Physical Therapy Assistant
"If you have the opportunity to participate in service learning, don't hesitate."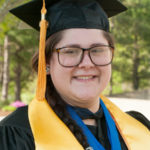 Meet Tiffianie LeBlanc
Media Arts Technology
"Being in the Honors Program keeps me motivated to do well. I find it rather exciting to be part of a group that works hard."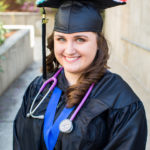 Meet Elizabeth Brown
Nursing
"I've always been caring so I thought majoring in nursing would be a great idea. I just love taking care of people and the medical field as well – anything illnesses or medicine has always been interesting."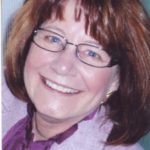 Meet Denise Gosselin
Criminal Justice
"Going to the Mount was a tradition in my family. The year I graduated, my father graduated with his degree in nursing. MWCC made so much possible for me."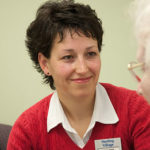 Meet Entela Roba
Physical Therapist Assistant
"I feel comfortable and well prepared with what I learned at the Mount, and I'm proud to say that I graduated from this program."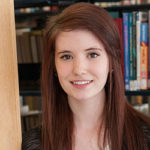 Meet Sarah Raulston
Pre-Pharmacy
"I knew I wanted to go to pharmacy school, so I wanted to get a head start. I think it's the best decision I've ever made. "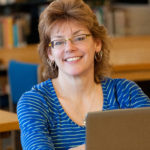 Meet Linda Coyne
Health Information Management
"When I heard about the Health Information Management program, I knew it would bridge my knowledge of computers with my interest in healthcare."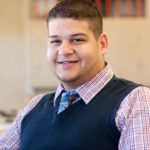 Meet Alan Argollo
Business Administration
"The MWCC Business program prepared me to transfer for my bachelor's degree and become the successful business owner I am today."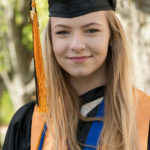 Meet Emily Lapinskas
Liberal Arts & Sciences
"Beginning at MWCC saved me a huge amount of money and all of my credits transferred. The Mount provided a good foundation for me to build upon."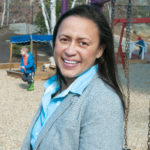 Meet Maria Paulino
Early Childhood Education
"Everyone was so supportive at the Mount, from my first day filling out an application and financial aid forms. And the professors were always there for me. I felt so at home."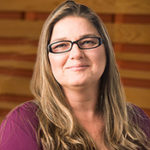 Meet Lisa Burns
Business Administration
"Many people at Mount Wachusett and now at Mount Holyoke have faith in me as a student, which is inspiring me to strive for even more. I can't describe the feelings I had when I read my acceptance letter. "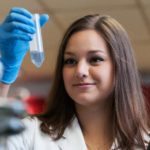 Meet Savannah Cooke
Biotechnology/ Biomanufacturing
"MWCC was affordable, not intimidating like other colleges can be, and it can help you decide where you really want to go in life."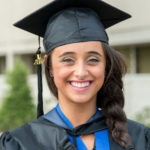 Meet Yasmine Kanaan
Business Administration
"I have gone from a lost young adult with no goals and no identity, to a student with a high GPA, an associate's degree in business that I was able to complete in one year, and an acceptance to the University of Massachusetts."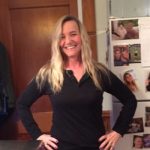 Meet Karen Skelly
"Because the Fitness Center offers so many different fitness classes, machines and lots of other fun things to do, like the pool, racquetball and so much more, I am able to mix up my routine and keep it fun."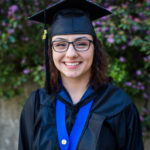 Meet Rachel Vargeletis
Human Services
"My experience with Pathways has been nothing but amazing. It really has transformed my life completely. I think about if I hadn't entered Pathways, where I'd be right now, and it is literally a different life I'd be living."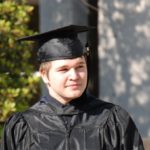 Meet Austin Seppala
Business Administration
I think it goes without saying that the Mount is a supportive place. There is not a person on staff that I didn't feel comfortable with.
Meet Akasha Hodge
Computer Graphic Design
I think that's why the program is so successful. You have professors who have had real life experience and always really want their students to succeed. I'm an example of that. I'm a product of that and I'm forever grateful to the Mount.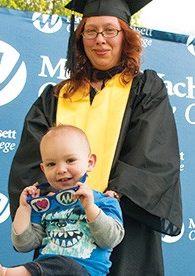 Meet Kyna Bell
Paralegal Studies
"My future goals are to become a lawyer and eventually a judge. Without CCAMPIS, I would never have been able to effectively balance work and my son."