Fire Science Degree
Mount Wachusett Community College's online Fire Science Technology associate degree transforms you into a public safety leader in your community. This degree is ideal for both individuals looking to begin their careers in fire and emergency services and those who are already a firefighter seeking professional development and educational advancement.
The core focus of the program centers on developing the safety knowledge and leadership skills needed to protect lives and property, prevent fires, safely handle emergency situations, and educate government leaders on preparedness for the future. This will help you build a rewarding career protecting and saving the lives of others and providing a vital community service.

What Is Fire Science Technology?
Fire science technology is the study of fires, why they burn and how to prevent or stop them. Our online fire science associate degree will prepare you to become a firefighter or enter another field where you protect the public. Understanding the science behind fires can assist you in pressure-filled situations where you need to make decisions quickly.
Our Fire Science Program focuses on the prevention, and management of all hazards the fire and emergency services respond to.
Knowledge to Save Lives and Protect the Community
MWCC's online Fire Science Technology curriculum covers course concepts that provide you with the foundation for a well-rounded, practical understanding of all aspects of fire prevention and protection. This ensures you will be well-equipped to save lives and protect your community upon graduation from the program.
Fire Science Technology courses are taken entirely online, and concepts include:
Fire Investigation
Fire Behavior and Combustion
Principles of Emergency Services
Fire Prevention
Hazardous Materials Chemistry
Principles of Firefighter Safety & Survival
Fire Protection Systems
Legal Aspects
Fire Hydraulics and Water Supply
Strategy and Tactics
Building Construction
Fire and Emergency Services Administration
Career Outlook with a Fire Science Degree
Firefighters are essential members of a community, dedicating their professional lives to the service and protection of others. As a municipal firefighter, you may be responsible for a wide range of protective duties in addition to controlling and extinguishing fires, including disaster assistance, conduction of rescue efforts, hazardous materials management, and determining fire causation to inform future prevention.
Reflecting that honorable commitment, firefighters often average a salary of $25 to $40 per hour. Nationally, the U.S. Bureau of Labor Statistics projects the firefighter profession to experience a 5% growth through 2028. Common career paths pursued by graduates of the Fire Science Technology associate degree program include the following:
Fire Inspector
Wildland Firefighter
Fire Investigator
Municipal Firefighter
Watch the video below to find out about the great academic and professional impact of participating in the Fire Science Technology Live-In Program, which allows students to live and learn at the Town of Lunenburg or Winchendon Fire Departments.
Esteemed FESHE Certificate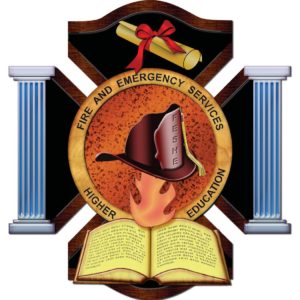 MWCC's online Fire Science Technology degree provides an elite fire science academic experience, meeting the highest national standards. Our program follows the national curriculum of the National Fire Academy. This means that upon completion of specific courses you will receive the Fire and Emergency Services Higher Education certificate. This reflects that you have received appropriate education in firefighting response, fire prevention, building construction, and emergency services management.
Preparation for EMT Certification
The Fire Science coursework also prepares you for Emergency Medical Technician (EMT) certification. (Note: EMT is not an online program) As fire departments typically also respond to non-fire related emergencies, firefighters are recommended to also pass the EMT Certification Exam in order to be fully prepared to handle a wide range of public safety and health emergency situations. Our EMT training programs and classes will help prepare you for your EMT certification. Get EMT trained and certified in Massachusetts at The Mount!
Why Choose Our Fire Science Community College Program?
Mount Wachusett Community College provides the personal attention you need when you enter higher education. We support a range of programs to assist our students, from services for students dealing with mental health challenges to a food pantry for food-insecure students.
Our programs are designed to complement your busy life while ensuring everyone has equal access to each opportunity. We also offer grants and scholarships that can help you pay for your education. If you have experience in your field gained from several years of work, you can try to test out of basic required classes. Students who are parents or veterans receive additional support from our on-campus outreach.
We care about our community of students, and we want to do everything in our power to help you shine when you attend Mount Wachusett Community College. We also have transfer agreements in place with schools across Massachusetts, making it easier for individuals to transfer credits from other schools to our school. We want our students to enjoy the most appealing and rewarding opportunities possible.
Excel With a Fire Sciences Associate Degree 100% Online
When you study fire science technology at Mount Wachusett Community College, you'll set yourself up for the future. Finding the right career path and entering a field with high demand will increase your odds of finding a job after you graduate. Students with fire science degrees can choose from a range of appealing career options, and you'll feel confident that you've learned the skills to move forward when you leave our community.
Getting a good education will put you a step ahead. The practical knowledge you gain from a fire protection technology online degree will position you to work for government agencies, private institutions or educational facilities.
Students who take our fire science curriculum receive a high-quality education at an affordable price. As a result, you can avoid the debt load that too many students carry when they emerge from college, allowing you to find the right job instead of one you have to take to pay the bills. We welcome students from all backgrounds, including:
Current high school students
People with some previous college credits
Those midway through their careers who want a change
Older workers
Our personalized academic planning can help you figure out what you want to do in your career, and our fire science online courses will help you get there. Everything you learn and experience will assist you with becoming a more dependable and desirable hire after you graduate. Our career services department can assist you with finding the right place for your talents.
Step Into Public Service with a Degree in Fire Science from MWCC
Through Mount Wachusett Community College's online Fire Science Technology associate degree, you will become a skilled firefighter and confident public service leader who is ready and prepared to serve the community.
Excited to get started? Request more information about the online Fire Science Technology degree! You can also fill out your free application today. It takes only a few minutes, and you will hear back quickly. We look forward to meeting you, so start on the path to your new career with Mount Wachusett Community College today.
---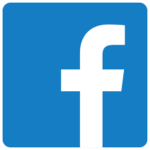 Follow our Fire Science Technology Facebook page for updates on job opportunities, latest news in the field, and information about current students and alumni.