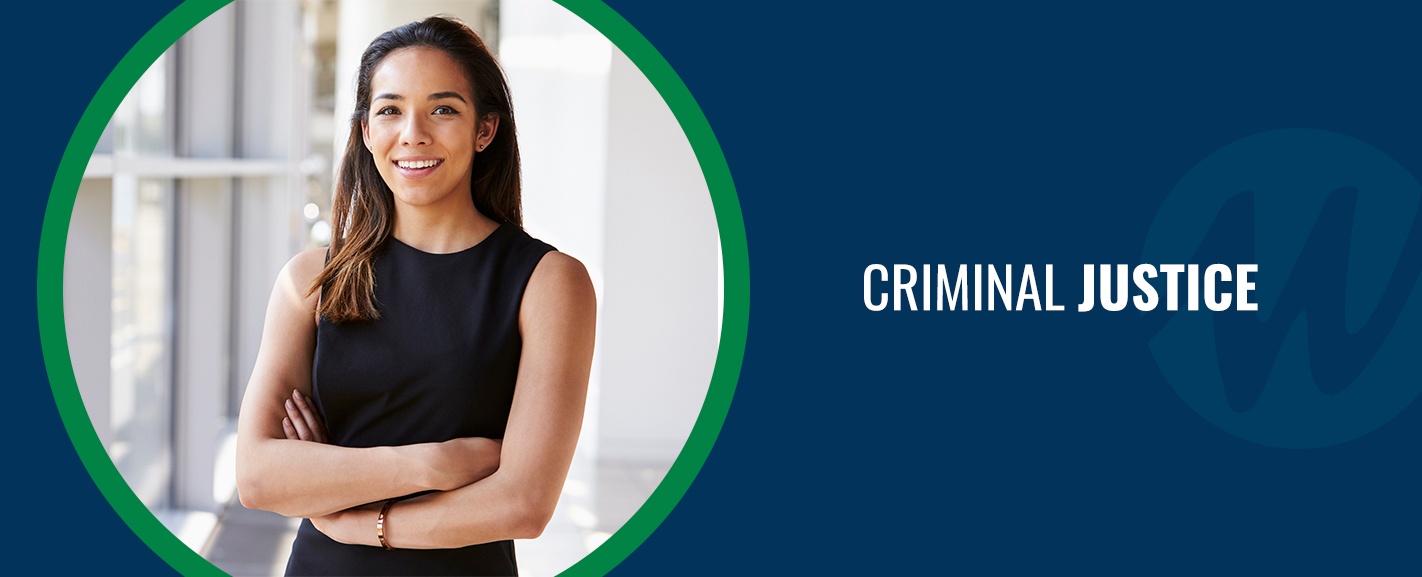 A degree in criminal justice centers around the three central pools of the justice system — corrections, policing and the courts. Schooling typically involves a broad spectrum of courses, including history, politics, philosophy, sociology and psychology.
A student with a degree in criminal justice will graduate with an understanding of how our criminal system works and will be able to use critical thinking to examine more in-depth structures of a justice system.
Types of Criminal Justice Degrees
Though you can earn a Bachelor of Science in criminal justice itself, there are various types, specialties and areas of concentration you can focus on. The world of criminal justice is vast and filled with varying categories, so narrowing down your concentration to one of these specific subjects can be beneficial.
Mount Wachusett Community College (MWCC) offers a specialized criminal justice degree in law enforcement, giving you the tools and guidance needed to pave a successful future in this field.
Associate Degree in Criminal Justice — Law Enforcement Concentration
This two-year degree spans a wide range of classes and topics, offering a comprehensive look at the criminal justice system while also focusing on a specific niche — law enforcement. You'll cover various areas of criminal justice degree concentrations, including community policing, investigation, criminalistics and the administration of justice.
You can earn your associate degree in two years and be on your way to a successful career in criminal justice. Many police departments prefer to hire those with an associate degree, and some are now requiring it. Earning your associate degree in criminal justice will increase your ability to be hired by a police department.
Law Enforcement Certificate
The law enforcement certificate blends a general course list with a focus on criminal justice. All credits from this track can be applied to an associate degree in criminal justice. Our certificate will give you specialized knowledge in law enforcement while also applying basic elements of criminal justice like sociology, psychology and criminal law.
Associate Degree in Criminal Justice — Transfer Track
One of the best aspects of the MWCC's criminal justice degree program is that we partner with a variety of institutions to make sure all the credits you earn can be transferred to a four-year school. We created this transfer track to make sure our students can use the knowledge they learned at MWCC to power their future educational and professional careers. There's no wondering if your credits will transfer to those schools when you start your criminal justice degree at MWCC.
The criminal justice degree transfer track meets the MassTransfer program, preparing students studying for their associate degree to continue their studies at any of the Mass. State Universities, as well as UMass Boston, UMass Dartmouth, and UMass Lowell.
Starting your education at a community college first lets you save money and explore your interests before pursuing a specialized degree at a four-year school.
What Can You Do With a Degree in Criminal Justice?
The great thing about a criminal justice degree is that it can lead you to a field with many options. If you're ambitious, you can aim for a job with the Department of Justice (DOJ), working as a criminal investigator, legal assistant, intelligence researcher and more. You could also go on to higher education, work for private investigations or apply to the FBI or CIA.
Judge
As a judge, you are in charge of keeping the justice system running smoothly — navigating cases in the courtroom, conducting witnesses on the stand, listening to and examining testimony and ultimately making decisions on criminal activity. Though you will have to work your way up to a judgeship, a criminal justice degree is a great launching point to get there.
Law Enforcement Officer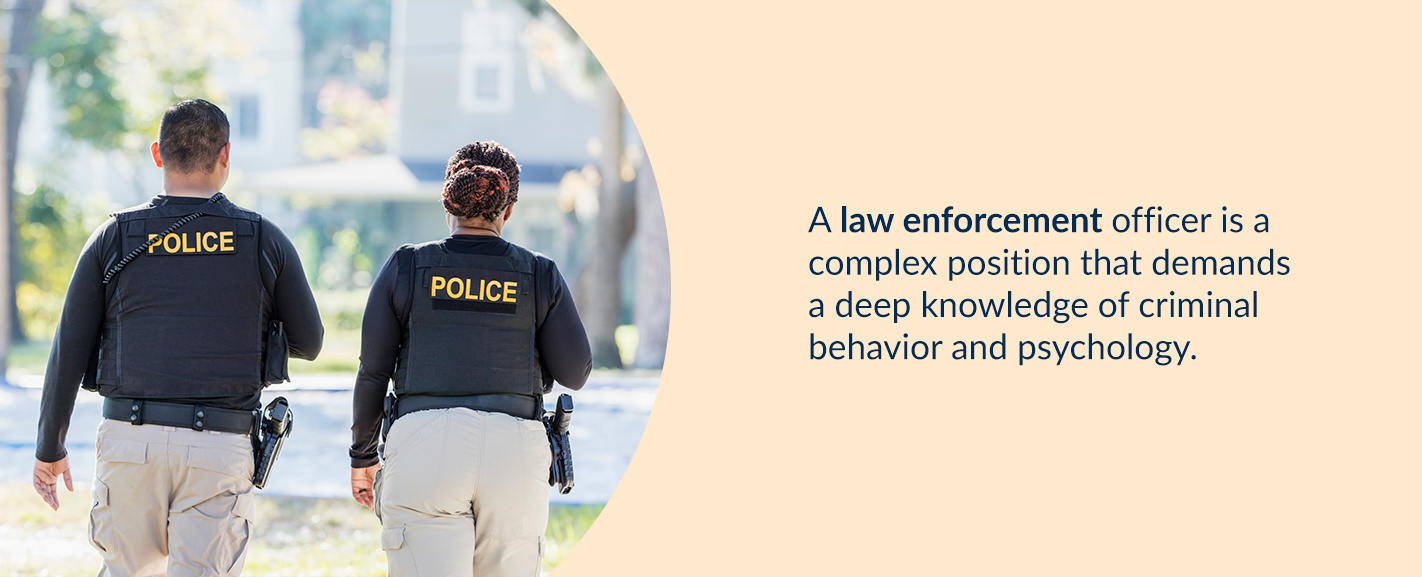 A law enforcement officer is a complex position that demands a deep knowledge of criminal behavior and psychology. Educated with the ability to identify criminal behavior and intention, you can strive to keep communities safe by de-escalating situations and dealing with crimes — maybe even before they happen.
Social Worker
As a criminal justice social worker, your role will help people develop the skills to live prosperously. Your clients may have been recently released from incarceration and are trying to find ways to adapt to life outside prison. You can use the knowledge you learned from your criminal justice degree to instruct and help these individuals.
Is a Criminal Justice Degree Worth It?
With the number of options at your disposal after you graduate, paired with the benefit of well-paying jobs, a criminal justice degree is certainly a valuable asset to have.
The law enforcement field is projected to grow 7% over the next 10 years. Police and detectives, two of the many careers open to you, can earn an average of $67,000 annually. You'll be ready to advance your career in a variety of different areas, and, at the same time, you'll be working to keep the world a safer, more compassionate place to live in.
If you decide you want to pursue your passion for justice, you'll want to start looking into criminal justice degree programs.
Earning a Criminal Justice Degree With Mount Wachusett Community College
Mount Wachusett Community College offers a flexible, comprehensive program that can give you a criminal justice degree at the right price.
Make an Impact With a Degree in Criminal Justice
Many public safety professionals, including police officers and federal criminal justice employees, got their careers started at the Mount. The MWCC criminal justice program offers students the option of selecting a law enforcement concentration, an associate degree in criminal justice or a certificate. Have the freedom and flexibility to pursue a criminal justice degree online and at your own pace.
Whichever route you take, know that you will be setting yourself up for success and growth in the criminal justice field.
Get Real-World Experience in Law Enforcement
The criminal justice degree program at MWCC includes internship opportunities for students to partner with local law enforcement organizations and extend their learning outside of the classroom. The department also often welcomes guest lectures — past speakers include a former Scotland Yard terrorism expert and a convicted bank robber.
Apply to MWCC Today
Whether you're looking for an associate degree, a law enforcement degree or a transfer track option, MWCC has you covered. We can offer you a great education in a flexible, affordable way that will help you take actionable steps toward your goals. Apply today!