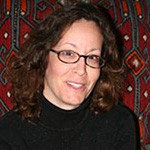 Joyce Miller
Professor, Department Chair
978-630-9221
Room 187
j_miller@mwcc.mass.edu
MFA, Sculpture, UMass Amherst
BFA, Painting, Illinois State University
Joyce Miller is a Professor of Art at MWCC and instructs ceramics, drawing, and foundation courses. She received her B.F.A. in painting from Illinois State University and her M.F.A. in sculpture from the University of Massachusetts in Amherst.
Upon graduating, she studied ceramics for 8 years in a production studio. She was a member of Soho 20 gallery in New York City, has exhibited at East West Gallery in Chicago, and has participated in many invitational and juried exhibitions at colleges and galleries throughout the United States. Her recent work includes sculptural clay pieces and mixed media drawings.
---

John Pacheco
Adjunct Instructor
MFA, Painting, Boston University (studied under James Weeks)
BA, Studio Art, Yale College (studied under William Bailey)
1972-78 Art teacher, Watertown, Ma: St. Patrick's High School, 9-12; East Junior High School, 7-9; Browne School, K-6. Thorpe, England – Tasis School 8-12. 1980 to present: Art professor, painting, drawing, design, art history, Mt. Wachusett Community College, Gardner, MA. John is married with five children. Art Pictured: "Mind's Eye", 30″ x 30″, oil on linen
---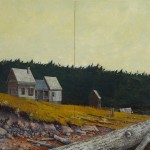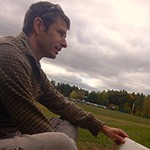 Jesse Connor
Adjunct Instructor
jesse-connor.weebly.com
MFA, University of Michigan
BFA, University of Massachusetts
Jesse Connor works in printmaking, painting, and drawing. He has experimented with combining these elements to create surfaces and images on both small and very large-scale work. His images explore the relationship between the form and function of industrial and domestic spaces and artifacts. Connor has exhibited abroad in Cameroon, West Africa, and Berlin, Germany. He has also shown in Key West, Florida, Ann Arbor, Michigan, and in various venues in Massachusetts. His most recent show was at A.P.E. in Northampton, Massachusetts.
Connor has taught at a variety of colleges in the Northeast. He teaches currently at Springfield Technical Community College and Mount Wachusett Community College and has taught a variety of drawing, painting and printmaking courses at the University of Massachusetts and Bennington College. He maintains a studio in Leverett, MA.
---

Susan Montgomery
Adjunct Instructor
Represented by Bernard Toole Gallery, Boston
susanmontgomeryart.com

BFA, Printmaking, Hartford Art School
MFA, Painting, University of Massachusetts
---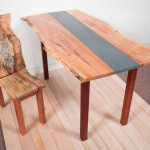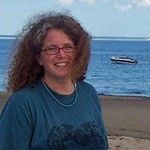 Mary Crawford
Adjunct Instructor
MFA, UMass Amherst
MALS, Wesleyan University
BA, Vassar College
Mary teaches at Keene State and Mount Wachusett Community College, and has exhibited throughout New England at venues including Studio 220, New York, NY; Flywheel, Easthampton, MA; Paper City Studios, Holyoke; Keene State College, Keene, NH; A.P.E. Gallery, Northampton, MA; Gallery A3, Amherst, MA; Pure Light Gallery, Turners Falls MA; Canal Gallery, Holyoke, MA.
She was an Artist in Residence at Tallix Foundry, Beacon, NY.
---
Julia Morgan
Adjunct Instructor
www.jmorganart.com

MFA, Vermont College
BA, Mount Holyoke College, Studio Arts
Certificate d'Etude, Leo Marchutz School of Painting and Drawing, Aix-en-Provence, France
Working primarily in drawing, painting, and time-based media, Julia Morgan is intrigued by the concepts of borders and resistance, vulnerability and resilience. Her works have been screened and exhibited at venues such as MOCA Taipei, the Ministry of Culture, Cairo, Egypt, the Luxor International Painting Exhibition, Transartfest Berlin, Germany, the Brattleboro Museum of Art, the New York Studio Gallery, the Los Angeles Center for Digital Media, the Contemporary Artists Center in North Adams, MA, and Kidspace at MassMoCA also in North Adams, Massachusetts. She leads art travel courses in Egypt, India, France and the US for college and adult students. She made a series of paintings and shot street video in Cairo during the 2011 Egyptian Revolution that was profiled by Time Magazine Video. Stills from her film, Gestures of Time, were published in "Infinite Instances" edited by Olga Ast and published by Mark Batty Publisher. She holds an MFA from Vermont College and currently teaches painting and drawing at MWCC and Foundations sculpture at UMass Amherst.
---
Kat O'Connor
Adjunct Instructor
www.katopaints.com
BA, Drawing, Montana State University
MFA, Painting, University of Texas at San Antonio
Kat O'Connor earned a Bachelor of Arts in drawing with highest honors from Montana State University in 1990 and a Master of Fine Arts in painting from the University of Texas at San Antonio in 1995. O'Connor was awarded a Mass Cultural Council Fellowship for her drawings in 2018. She is a Copley Master in the  Copley Society of Art in Boston, Massachusetts, and her work is included in many private and corporate collections. She is currently represented by McGowan Fine Art in Concord, New Hampshire, and Reynolds Fine Art in New Haven, Connecticut. She has exhibited her work nationwide, including three solo shows at regional museums, and won numerous awards. O'Connor has shared her love of art with students at Southwest Texas State University, The University of Texas at San Antonio, Worcester State University, Worcester Art Museum, DeCordova Museum and Sculpture Park, and Emerson Umbrella in Concord, Massachusetts. She has lead landscape painting workshops in Maine, New Hampshire, Cape Cod, New Mexico, Italy, and Greece. Her work can be viewed online at www.katopaints.com.
---
Tracie Pouliot
Adjunct Instructor
traciepouliot.com

MFA, Community Art, Maryland Institute College of Art
BFA, Pratt Institute
Tracie Pouliot grew up in central Massachusetts. She received a Bachelor of Fine Art from Pratt Institute and a Master of Art in Community Art from Maryland Institute College of Art. She is the artist behind People You May Meet, her online hand-drawn portrait business. She also founded the Chair City Community Workshop where she works with community members in downtown Gardner to make letterpress-printed, hand bound books from interviews with former furniture workers. Her work combines community art, printmaking, book arts, drawing and illustration, oral history and participatory events. She has participated in many regional juried exhibits, and received several grants for the Chair City Community Workshop as well as being the recipient of a Massachusetts Cultural Council Artist Fellowship in 2017.
---
Elissa Chase
Adjunct Instructor
J.D., Tulane University
M.Phil., University of Glasgow
BS, Beloit College
Elissa Chase is an Adjunct Lecturer in Art History.  er courses include Art History 1: Pre-history to the Renaissance and Art History 2: Renaissance to the Present. She has also taught at Assumption College, Clark University and Worcester State University. Her courses include History of Western Art; Art in the 19th Century and Renaissance Art.
Elissa came to Mount Wachusett from a career in the law. She has worked in Chicago, London and Paris as well as the Boston area. Elissa earned her bachelor's degree from Beloit College, her M.Phil. at the University of Glasgow and her J.D. at Tulane University.
---
Joyce Conlon
Adjunct Instructor
joyceconlon.us
MFA, Hartford Art School
MA, Anthropology
BFA, Painting, Pratt Institute
Joyce Conlon is a painter and has exhibited her work on the East and West Coasts of the United States and in Europe including: Startup Art Fair at Hotel del Sol, San Francisco, Galeria Tetove in Tetovo, Macedonia, Galeria Qahili in Prishtina, Kosovo, Galeria Centar in Podgorica, Montenegro, Hampden Gallery at the University of Massachusetts, Amherst, Silpe Gallery at the University of Hartford, Hartford CT.
Ms. Conlon was a 2017 MacDowell Fellow. She has also been awarded residencies from the Vermont Studio Center and was an invited participant in International Artist Symposiums in Carei, Romania and Struga, Macedonia. She is the recipient of grants from the University of Hartford and the Vermont Studio Center.
Ms. Conlon has a B.F.A. in Painting from Pratt Institute, M.A. in Anthropology from the University of Massachusetts and an M.F.A. from Hartford Art School. She has taught at the Richmond Art Center in Richmond, CA, Marin Museum of Contemporary Art in Novato, CA. She taught drawing and painting at Mt. Wachusett Community College from 2010 – 2013 and has returned to teach in Spring 2018.
---
Erica Wurtz
Adjunct Instructor
MFA, UMass Dartmouth
BA, Bennington College
Erica Wurtz received her BA from Bennington College and MFA from the University of Massachusetts, Dartmouth. She has exhibited her work nationally and internationally. Her work has been reviewed and published in the New York Times, Ceramics Monthly, and Art New England. She has taught at the University of Hartford, the Office for the Arts at Harvard, and Marlboro College, and has given workshops and lectures at various venues in the Northeast. Ms. Wurtz was a Massachusetts Cultural Council Grant Recipient in 2005.